Recipes
Make: Sparkling Ginger Fizz
Thu 6 July 2023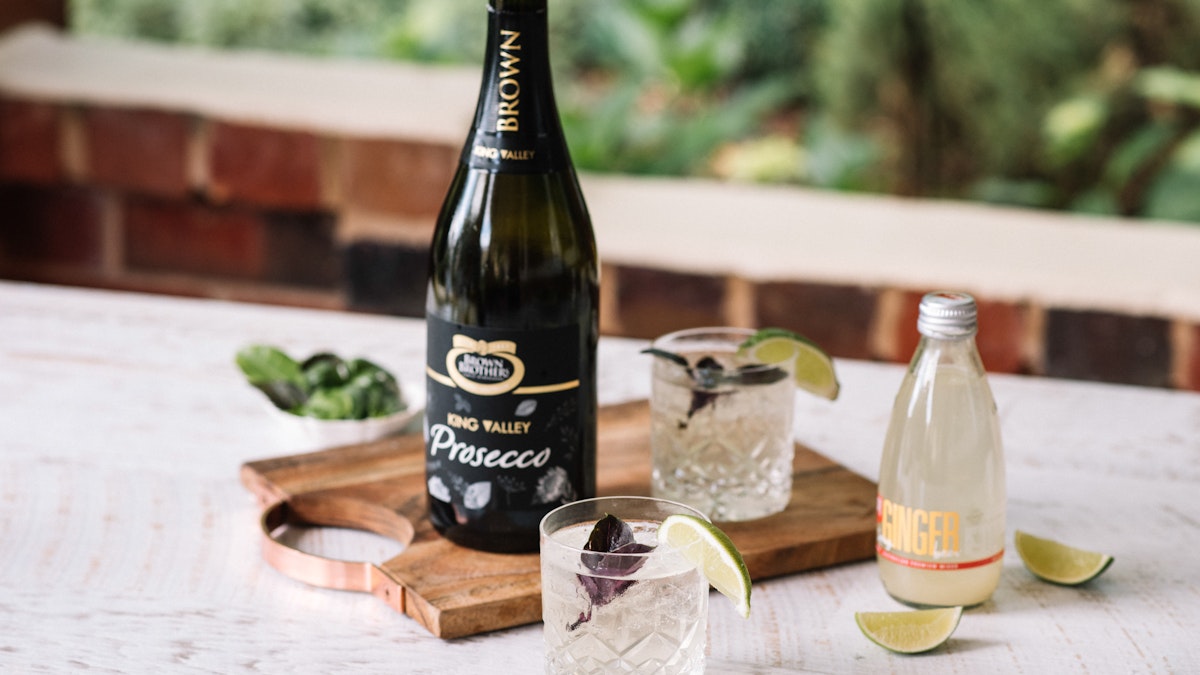 Prep

20 minutes

Difficulty

Easy
A delightful cocktail that combines the zesty kick of ginger beer with the effervescent charm of Prosecco. For those seeking a vibrant and alcohol-free drink, try it with Brown Brothers Prosecco Zero instead.
WHAT TO DO
Fill a glass with ice cubes.
Squeeze the juice of a fresh lime wedge into the glass.
Pour in the ginger beer, filling the glass halfway.
Gently pour the Prosecco over the ginger beer, allowing it to mix naturally.
Stir the ingredients lightly with a spoon to combine the flavors.
Garnish with a sprig of fresh mint leaves.
Add an extra lime wedge to the rim of the glass for an additional touch of citrus.
Serve immediately
Note: Feel free to adjust the quantities of ginger beer and Prosecco based on your personal preference for sweetness and fizziness.