Recipes
Make: Bloody Cienna Sour
Thu 24 Aug 2023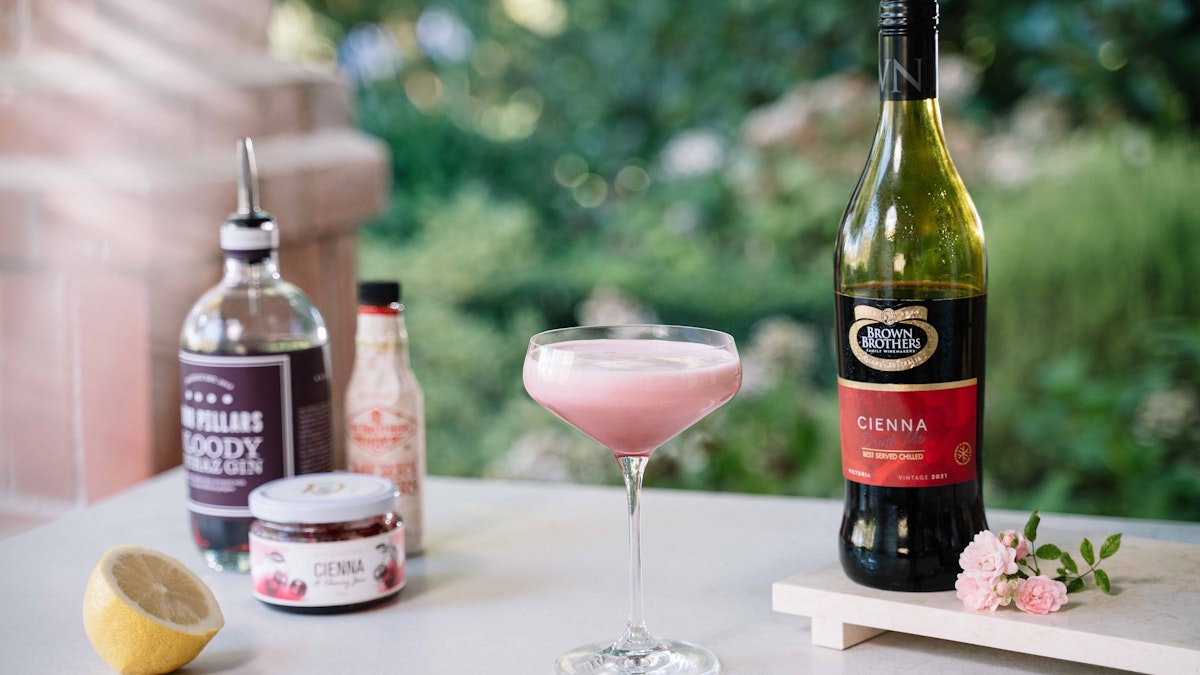 Prep

5 minutes

Difficulty

Moderate

Total Time

5 minutes
A delightful take on the classic sour, made with vibrant Brown Brothers Cienna. For a non-alcoholic alternative, recreate this into a Double Zero Hero using Brown Brothers Cienna Zero!
WHAT YOU'LL NEED
60ml Four Pillars Bloody Shiraz Gin or Bandwagon Shiraz (for non-alch)
30ml Lemon Juice
30ml Brown Brothers Cienna or Cienna Zero (for non-alc)
1 bar/tea-spoon Cienna Jam or any cherry jam
15 ml egg white or aquafaba - (we use wonderfoam, 3 dashes)
3 dashes cherry bitters (feel free to omit)
Glass: Coupe' glass
WHAT TO DO
Prechill your glass in the freezer, or add a scoop of ice whilst you make your cocktail.
Add all ingredients to your shaker and shake with out ice to develop that lovely foam.
Add ice and shake again until the outside of the tin is frosty.
Double strain with both a hawthorn strainer and fine mesh to help eliminate any ice shards in your cocktails. Feel free to use any glass you have, but we think it looks beautiful in a coupe glass!