Recipes
Make: Spicy Jalapeño Margarita
Sun 17 Jan 2021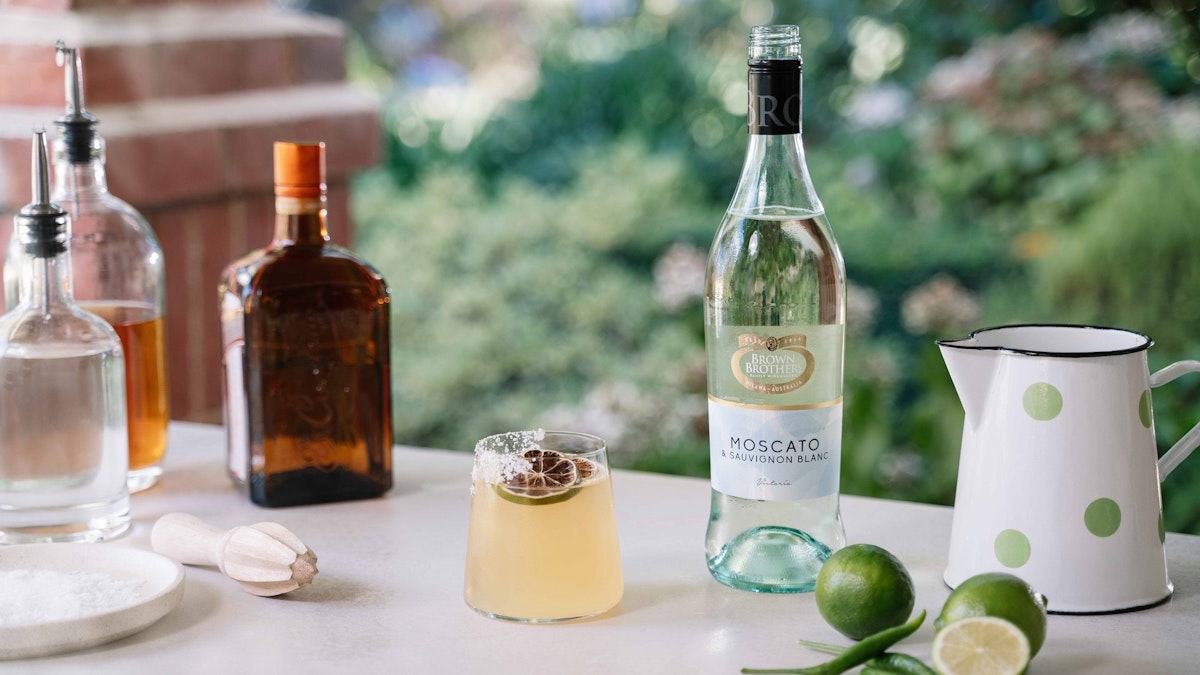 Prep

5 minutes

Difficulty

Easy

Total Time

5 minutes
A Brown Brothers' twist on the classic chili Marg combining fresh limes with tequila, homegrown chilis, and our Brown Brothers Moscato & Sauvignon Blanc.
WHAT YOU'LL NEED
30mL Cointreau or Triple Sec
30mL Spicy Blanco Tequila*
30mL Lime Juice
15mL Simple Syrup
Dehydrated lime wheel and salt rim, to garnish
Glass: double rocks glass
Note: We infuse dried chili from our Kitchen Garden to create a spicy tequila. The longer you infuse, the spicier your cocktail! Feel free to use fresh chili in your shaker and use normal tequila, or, add a simple chili syrup as a replacement. 🌶️
WHAT TO DO
Rim your glass, by rubbing one side of the lip with a lime wedge. Dip into salt and shake off excess. Add ice to your glass.
Add simple syrup, lime juice, cointreau, and tequila to your shaker.
Add ice and shake until the outside of the tin is frosty.
Double strain with both a hawthorn strainer and fine mesh into your glass.
Top with Brown Brothers Moscato & Sauvignon Blanc and garnish with a dehydrated lime wheel.