Recipes
Make: Pink Pomegranate Bellini
Mon 13 Feb 2023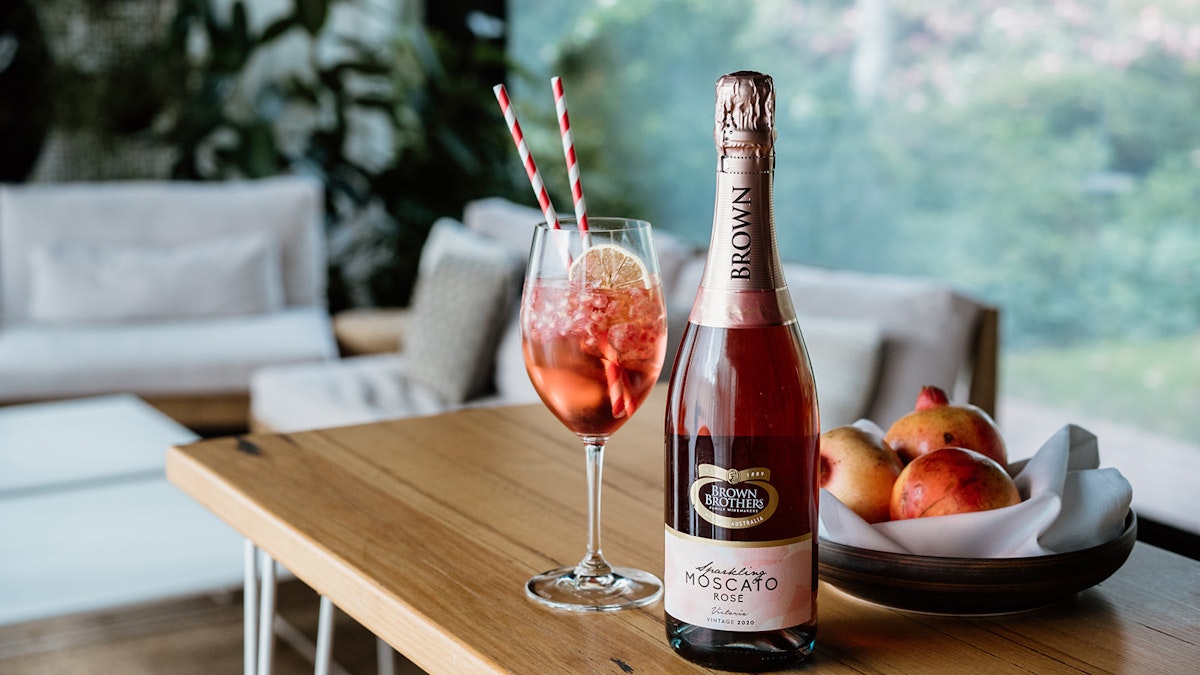 Prep

10 mins

Difficulty

Easy
WHAT YOU'LL NEED
Fresh pomegranate
Dehydrated lemon
WHAT YOU'LL DO
Simply add fresh pomegranate and some dehydrated fruit (lemon or lime works a treat) to a glass of Brown Brothers Sparkling Moscato Rosé.
Add ice, a straw, and stir to combine!

* For a more traditional Bellini, swap Moscato for Prosecco; adding white peach puree to the mix for a lovely pink hue.