Recipes
Make: Espresso Mar-Tawny
Wed 31 May 2023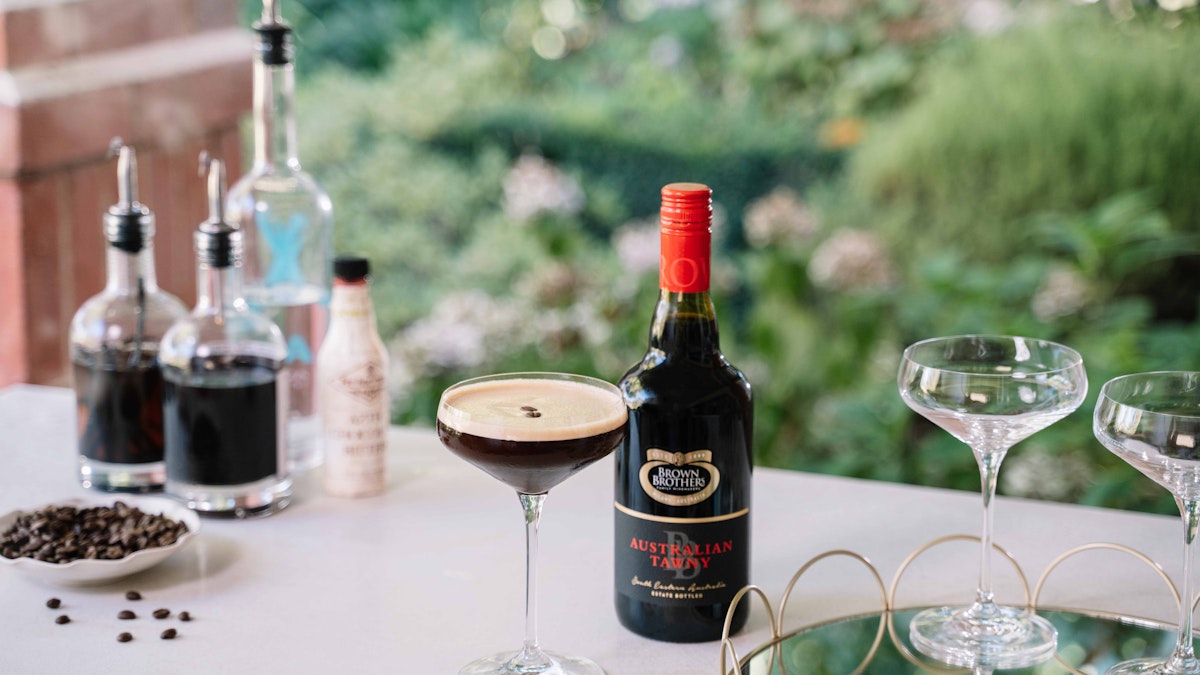 Prep

5 minutes

Difficulty

Easy
Everyone's favourite Espresso Martini, with a twist. Elevate your next Happy Hour with the perfect Espresso 'Mar-Tawny' recipe, featuring the rich and flavoursome Brown Brothers Tawny Port.
WHAT YOU'LL NEED
30ml Vodka
30ml Espresso
30ml Coffee Liqueur
10ml Vanilla & Wattleseed Syrup*
3 Dashes of Chocolate Bitters
Coupe Glass 
WHAT TO DO
Pre-chill your glass in the freezer or add a scoop of ice whilst you make your cocktail. 
Add all ingredients to your shaker and shake without ice to emulsify and develop that lovely foam. 
Add ice and shake again until the outside of the tin is frosty. 
Double strain to help eliminate any ice shards in your cocktails. Feel free to use any glass you have, but we think it looks so much classier in a beautiful coupe glass. 
Garnish with 3 coffee beans. 

Note: *Make your Syrup ahead of time by mixing equal parts sugar and water in a saucepan over the stove. Add a pinch of wattleseed, and vanilla beans (or extract) if you have it. Once sugar has dissolved remove from heat and cool. You can use more or less depending on your desired sweetness and coffee liqueur.