Recipes
Make: Sparkling Guava Granita
Sun 17 Jan 2021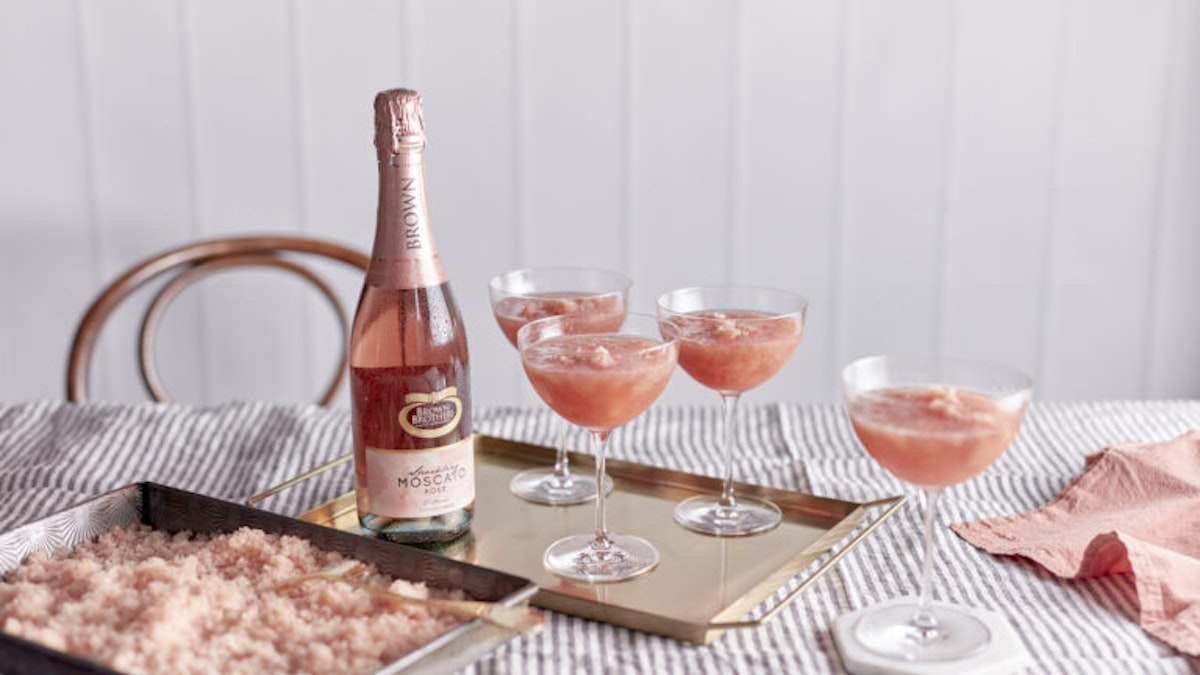 In the mood for a cocktail or dessert? With granita, you get both. We've mixed tropical guava nectar with our Sparkling Moscato Rosé to create a simple, refreshing cocktail you can eat with a spoon!
Method
Pour guava nectar into a shallow tray and freeze overnight or until firm.
Scrape into ice crystals with a fork, and freeze again until ready to serve.
To serve, spoon Guava Granita into chilled glasses, top with Brown Brothers Sparkling Moscato Rosé and serve immediately.