Recipes
Make: Berry Fizz Cocktail
Fri 14 Feb 2020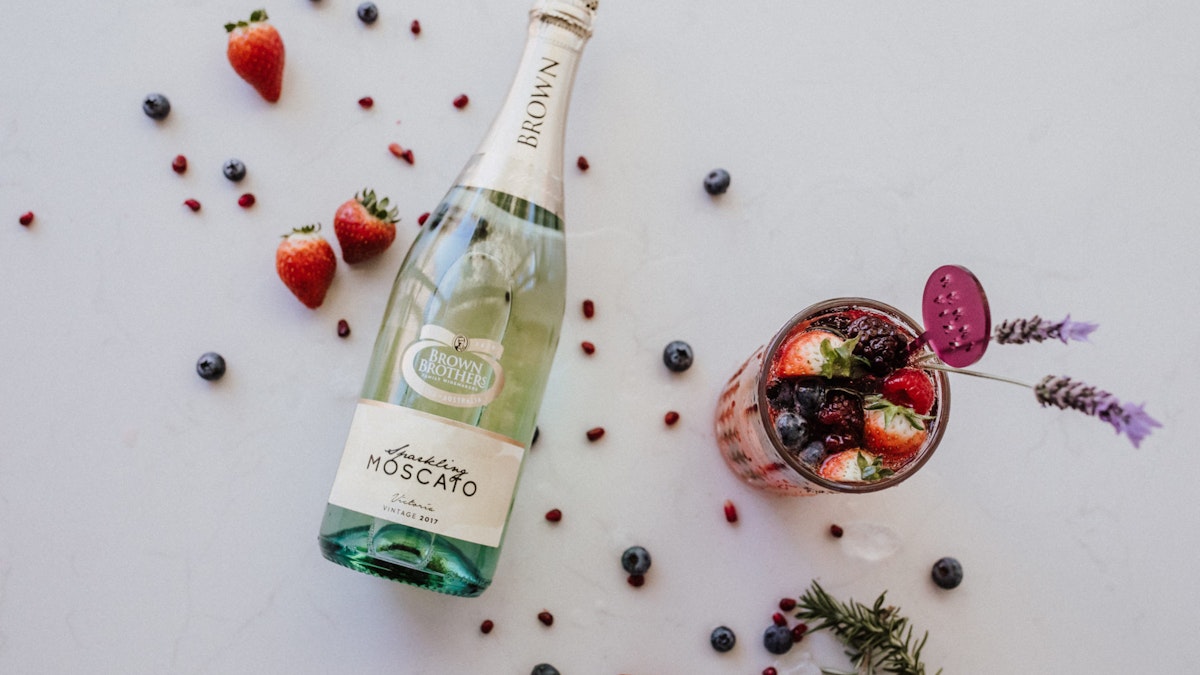 Whether you're celebrating Valentine's or Galentine's this weekend, we've taken inspiration from the team at Hooray! Mag to share a crowd-pleasing cocktail recipe that's equal parts sour and sweet.
Channel your inner mixologist by combining fresh raspberries, strawberries, and blueberries with gin, lime, and Brown Brothers Sparkling Moscato to create this Berry Fizz Cocktail. 
Ingredients
1 shot berry-flavoured gin
1 shot raspberry sugar syrup
Squeeze of lime juice
A handful of fresh raspberries, blueberries & strawberries
Brown Brothers Sparkling Moscato, chilled.
Method
Combine the fresh berries in a slightly chilled glass
Fill 3/4 with Sparkling Moscato
Add the gin and sugar syrup
Top with Sparkling Moscato, add a squeeze of lime, stir and serve!

Recipe: Hooray! Mag | Photography + Styling: Bel Combridge Photography | Acrylic Drink Stirrers + Drink Tags: Sketch and Etch Creative