Recipes
Slow Roasted Lamb Shank with Balsamic and Honey
Tue 16 Oct 2018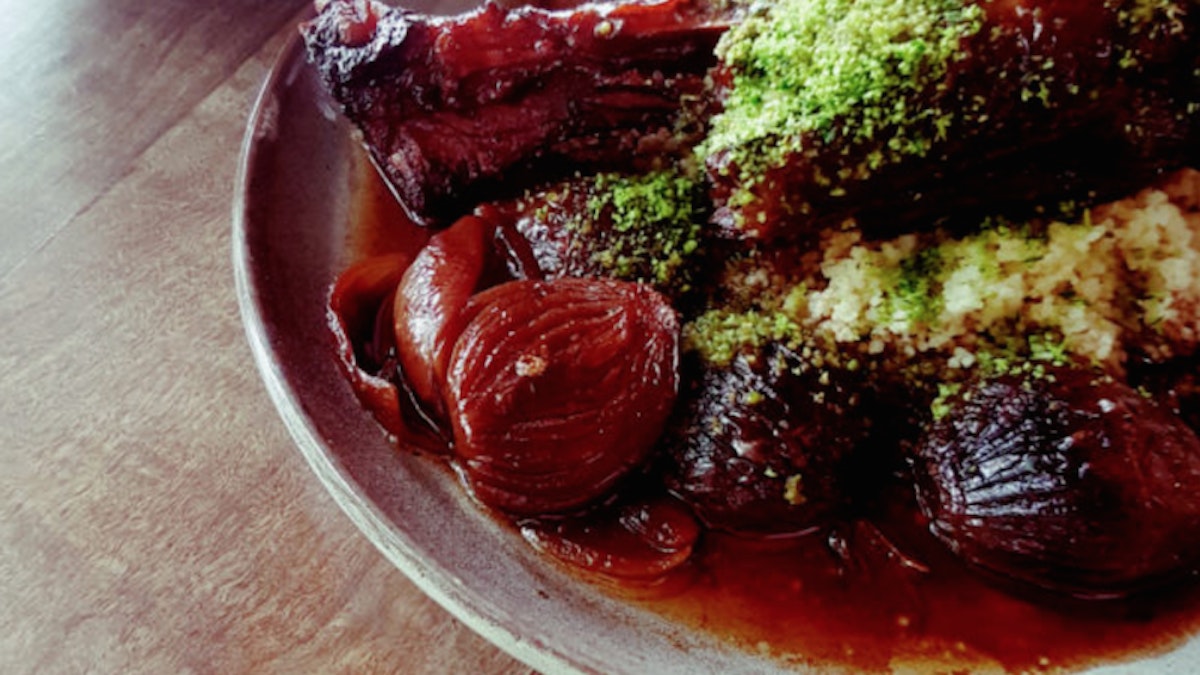 Prep

1 hour

Total Time

5 hours
Patricia's Table Head Chef Jarrod Kelley put together this delicious lamb shank recipe designed to go with a powerful red like Durif or the 1889 Shiraz.
Ingredients
4 lamb shanks
4 tbsp olive oil
8 eschallots, peeled and cut in half
1 bulb garlic, cut in half horizontally
2 cups red wine
1 cup balsamic vinegar
2 cups chicken stock
½ cup honey
¼ cup tomato paste
6 sprigs rosemary
I bunch parsley, finely chopped
2 lemons zest
2 cups cous cous
 
Method
Preheat oven to 160 degrees or 150 degrees fan-forced.
Heat oil in the base of an ovenproof dish.
Season lamb shanks with salt and pepper, and sear in the hot oil.
When shanks are browned all over, remove them from oil and set aside.
Add shallots and garlic to pan and gently sauté.
When shallots and garlic have softened a little, add tomato paste and cook for 2 minutes.
Add the red wine to the dish and bring to the boil.
When the wine has boiled add vinegar, stock, honey, rosemary and reserved lamb shanks.
Cover dish with foil & pop into the oven. Cook for approx. 4 hours or until lamb shanks are tender.
When lamb shanks are cooked, remove shanks from liquid and return the dish to the stovetop.
Reduce liquid until slightly thickened.
Prepare cous cous as per packet directions.
Place lamb shanks in serving dish and pour over the reduced glaze, sprinkle with the chopped parsley and grated lemon zest, serve with cous cous on the side.
 
Serves: 4