Recipes
Make: Prosecco Scones with Strawberry Jam
Mon 13 Feb 2023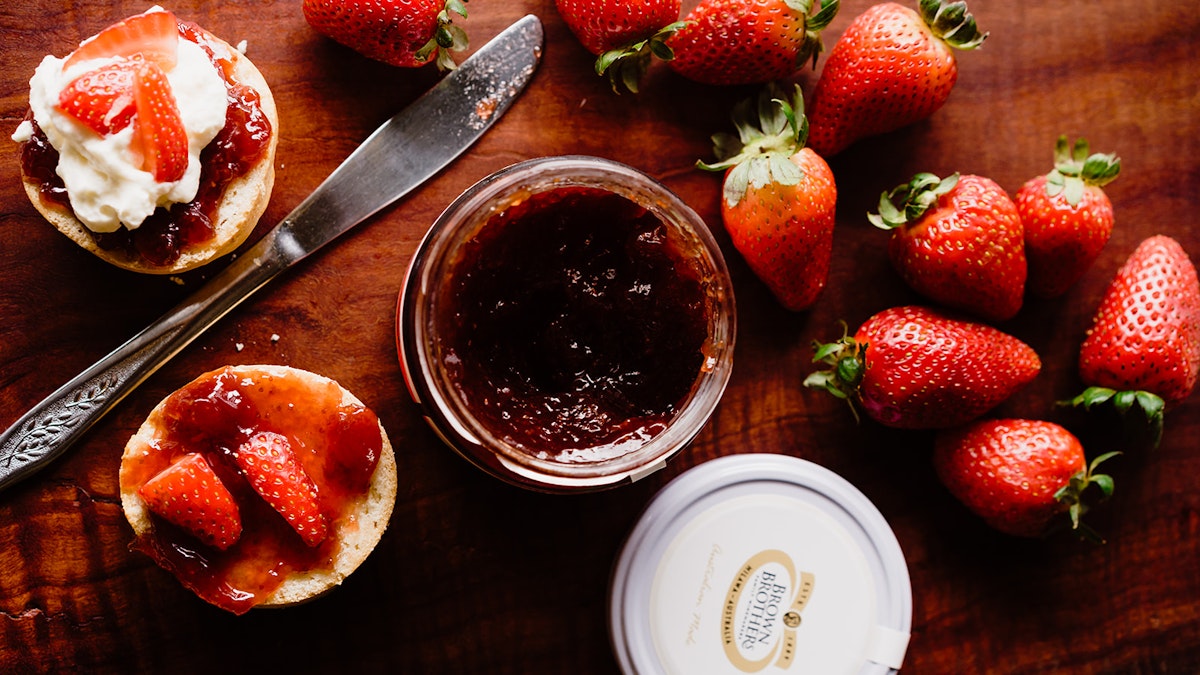 Prep

5 minutes

Difficulty

Easy

Total Time

20 minutes
An easy recipe the whole family will enjoy combining two of our favourite treats: baking and bubbles.
WHAT YOU'LL NEED
4 cups self-raising flour, sifted
300mL cream
Brown Brothers Prosecco Jam*, to spread


WHAT TO DO
Preheat the oven to 200°C.
Sift flour into a large bowl, add cream and Prosecco.
Mix together with a fork, until combined.
Pat onto a well-floured board, cut with a floured scone cutter, and place on a baking tray.
Bake for 10-12 minutes.
Cool on trays, and serve with your choice of strawberry or raspberry jam. Add a dash of whipped cream, and a glass of Prosecco to drink!

*You can purchase a jar of wine-infused jam from our Milawa Cellar Door; these are small-batch, artisanal products made in collaboration with local producers. Alternatively, substitute with a jam or topping of choice!