Recipes
Make: Spring Prawn Salad with Pinot Grigio
Wed 31 Aug 2022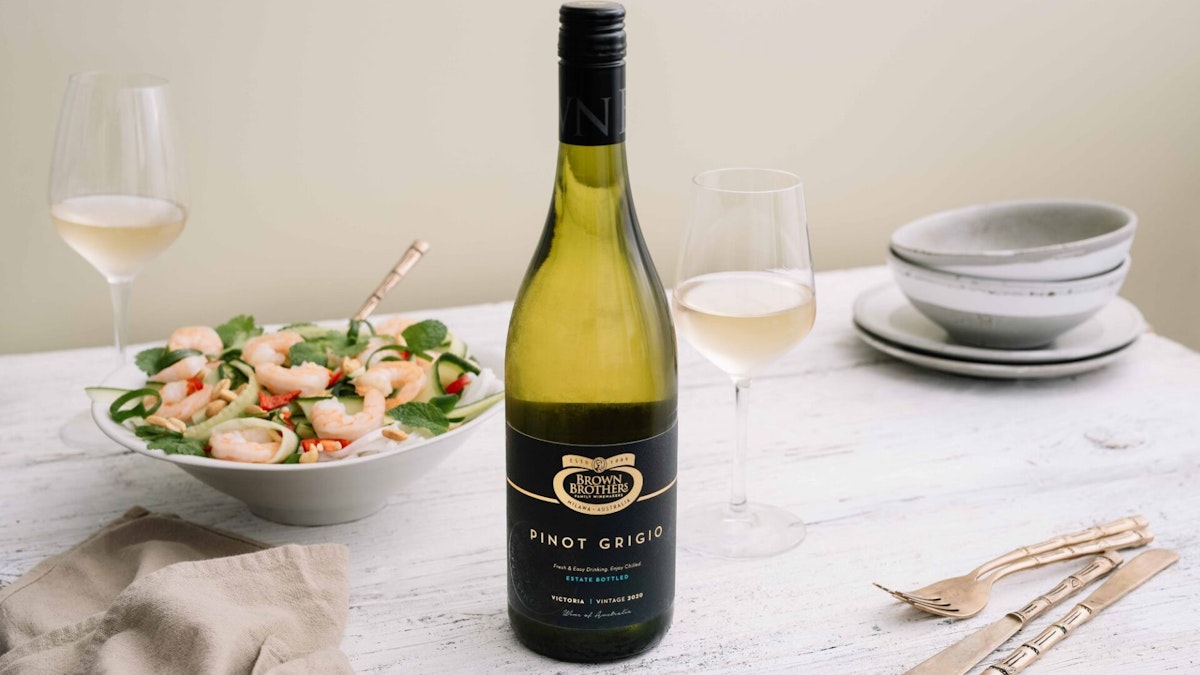 Prep

20 mins

Difficulty

Easy
A King Valley icon, Pinot Grigio is a versatile food wine that pairs perfectly with fresh cucumber, prawns, and a kick of chilli.
WHAT YOU'LL NEED
100g vermicelli noodles
1 continental cucumber
500g cooked prawns, peeled
2 shallots, finely sliced diagonally
1/3 cup fresh mint leaves
1 small red chilli, halved, deseeded and finely sliced
2 tbsp fresh lime juice (keep the wedges to serve!)
1 tbsp peanut oil
1 tsp fish sauce
1 tsp brown sugar
30g peanuts, chopped
WHAT TO DO
Put the noodles in a heatproof bowl and pour over a kettle of freshly boiled water. Set aside for 3-5 minutes until the noodles are just tender.
Peel the cucumber, and cut it in half lengthways. Use a teaspoon to scoop out the seeds, and discard. Cut the cucumber into thin slices.
In a separate large bowl combine the chilli, garlic, fish sauce, sugar and lime juice. Add the prawns and toss to coat in the dressing.
Drain the noodles, then add to the prawns and dressing along with the cucumber. Toss again, then transfer to a serving plate. Scatter with mint leaves and chopped peanuts, then serve with lime wedges for squeezing over.