Recipes
Make: Summer Sangria with Brown Brothers Cienna
Thu 31 Dec 2020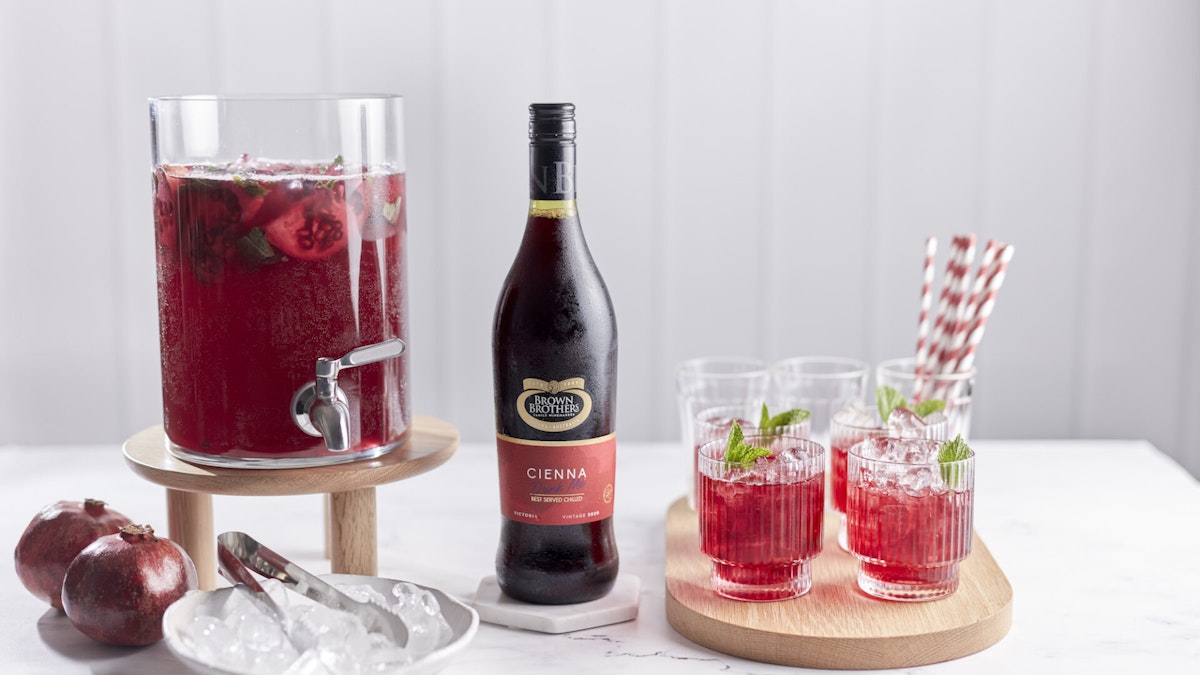 A refreshingly fruity cocktail to enjoy all summer long.
WHAT YOU'LL NEED
The Wine
The Rest
A 2L jug filled with ice 
Chilled ginger beer 
1 x pomegranate, cut into 4 wedges 
4 sprigs of mint, leaves only
Several mint leaves to garnish 
WHAT TO DO
Add all ingredients to a 2L jug, fill to brim with ice and stir.
Serve in glasses filled with ice.
Garnish with mint leaves, add a straw and enjoy!