Recipes
Bake: Katherine Sabbath's Cienna, Chocolate & Raspberry Cream Fudge Cake
Tue 27 Aug 2019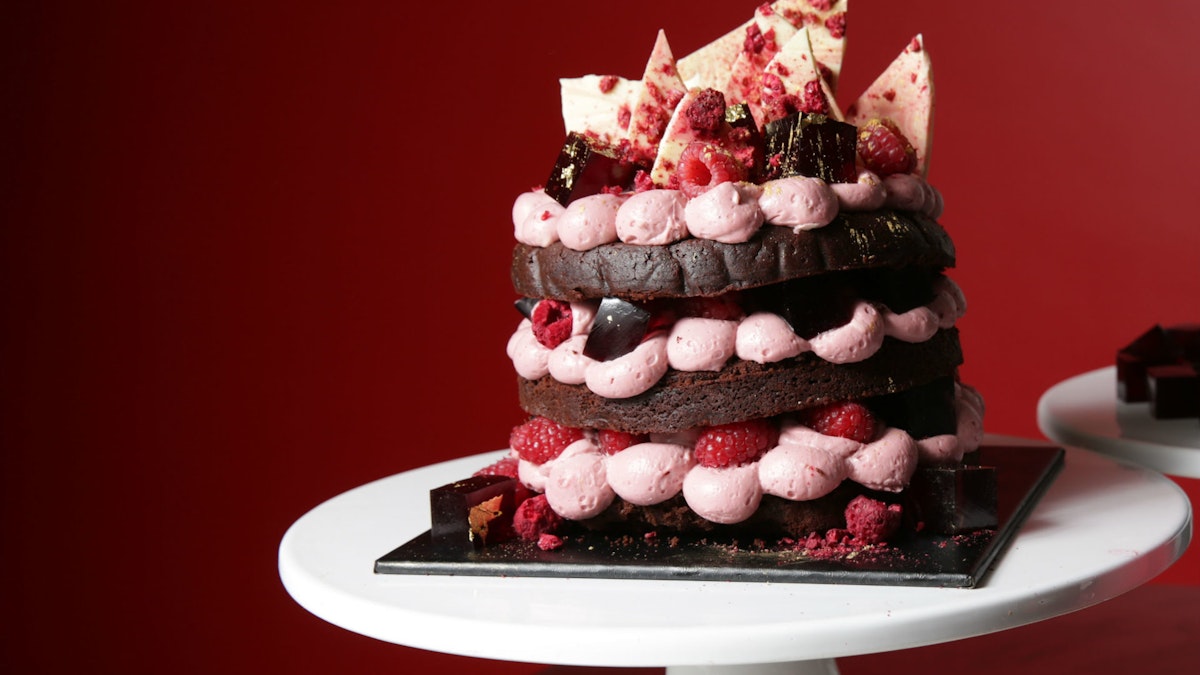 We'd never say no to a Cienna revival, especially on the eve of spring. To celebrate our favourite fruity red we're turning to Katherine Sabbath's decadent Chocolate & Raspberry Cream Fudge Cake– a magnificent dark chocolate dessert that perfectly offsets the fruity sweetness of the wine. Complete with vibrant ruby Cienna jellies, it's the perfect dessert to impress your friends with or whip out at your next dinner party.
Of the cake, Katherine says:
"To beautifully complement a refreshing glass of Brown Brother's Cienna, I've created this sumptuous Chocolate and Raspberry Cream Fudge Cake, topped with gem-like Cienna Jellies. The vibrant ruby red colour of Cienna and its aromas of spiced, fresh red berry fruit are as equally impressive and juicy when transformed into jelly. The layers of fudgy, dark chocolate cake fulfill even the most insatiable of chocoholic cravings, yet its richness is delightfully balanced by the natural acidity and fruit sweetness of this popular wine."
Ingredients: 
Melted butter or cooking oil spray, for greasing
200g butter, chopped
200g good-quality dark chocolate, chopped
1/2 cup hot water
1/2 cup cocoa powder, sifted
1 teaspoon vanilla essence
1 cup brown sugar
3 free-range eggs, at room temperature
3/4 cup self-raising flour, sifted
Method:
Preheat oven to 160°C, fan-forced. Grease or line a 17cm or 7in round cake pan. Line the base with non-stick baking paper.
Combine butter, chocolate, water, cocoa, vanilla essence and sugar in a medium saucepan. Cook, whisking constantly, over low heat until smooth and well combined. Remove from heat and stand until mixture is lukewarm.
Use electric beaters to whisk eggs into chocolate mixture until well combined. Sift in the flour and whisk until combined.
Pour the mixture into prepared cake pan and bake in preheated oven for 55 minutes or until a skewer inserted into the centre of the cake comes out clean.
Remove from the oven and stand in the pan until cool. Cover the pan with cling wrap and place in fridge for 30 minutes. Once chilled, remove cake from pan and with a long knife, cut cake horizontally into three even layers. Cover and set aside until cake assembly.