News / PR
Raising a Glass to Low & Zero-Alcohol Wine this Dry July
Fri 30 June 2023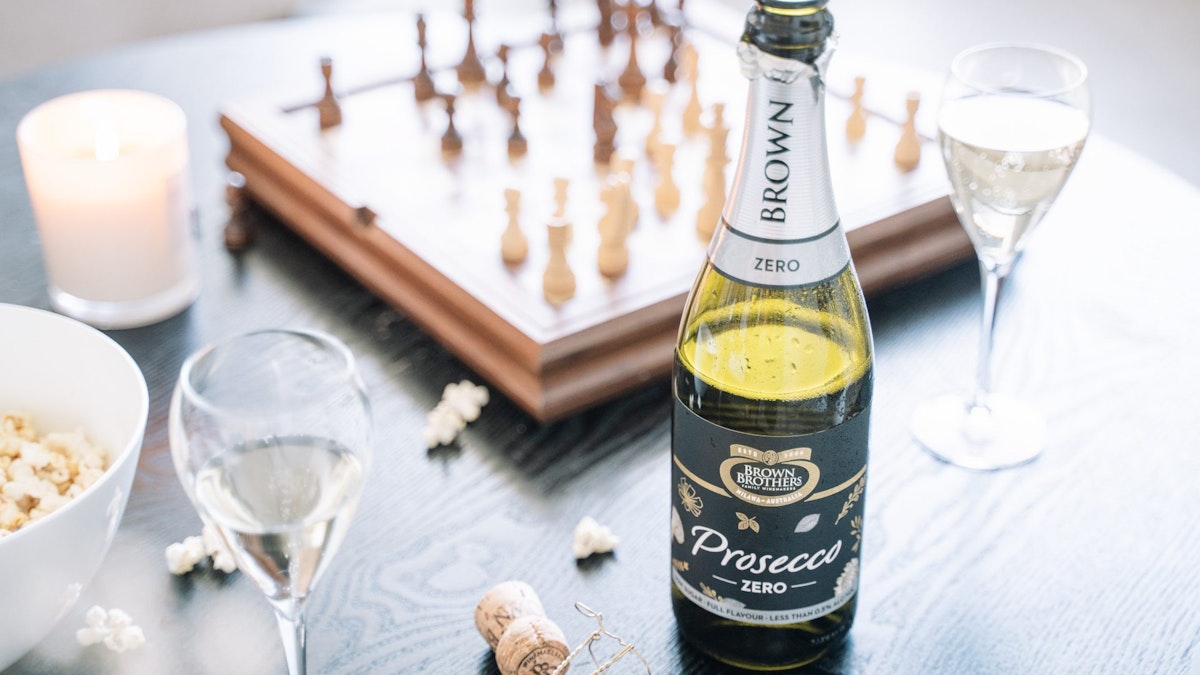 With sober 'curiosity' growing enormously in the last few years, the rise of non-alcoholic beverages — from craft beer to spirits and wine — has, too, gathered momentum; offering a more mindful yet still flavoursome alternative to their alcoholic counterparts.
These drinks have opened up new avenues for wine lovers, offering an inclusive and more mindful alternative to traditional alcoholic beverages, without sacrificing taste. It's not about completely giving up alcohol; it's about taking a moment to reflect on why we drink and on what occasions. The good news is that it's becoming increasingly easier to explore non-alcoholic options, thanks to a wide range of independent brewers, innovative distillers, and renowned winemakers in Australia who are crafting delicious, alcohol-free alternatives that leave you feeling refreshed, satisfied, and without the dreaded 'hangxiety'.
Now, this might sound strange coming from a winery. We love the stuff, and we're bloody good at making it — having done so for well over 130 years. But we love people more, and as Ross Brown once said, "We are a wine company with tradition, but we're not a traditional wine company." And by embracing changing consumer trends and society's shifting attitudes toward alcohol in general, we've kept ourselves accountable. 
"Whether we're making conventional wine or zero alcohol wines, we are looking for balance", says Brown Brothers winemaker Simon McMillan.
"The best analogy I've heard for working with zero alcohol wines is a bit like taking the leg off a chair and expecting the chair to be stable with 3 legs. Alcohol provides body, texture and a sense of sweetness, and once we remove the alcohol, the acidity can seem sharper. Our challenge is to strike a balance between these factors when assembling the final blend and I think each of our releases in the Brown Brothers zero range strike that balance beautifully."
Whether you're not a big drinker or you simply want to take a break for a month — Dry July is a perfect time to begin.
Any excuse to take a break from the booze is a good one, but doing your body good while raising much-needed funds for people affected by cancer is good as any. That's what Dry July is all about — a fundraising effort encouraging Australians to go alcohol-free for the month of July to provide invaluable services for cancer patients, their families, and carers.
By embracing zero-alcohol alternatives this July, you can join the millions of Aussies who still partake in the rituals, flavours, and conviviality associated with wine and social occasions, all while supporting a noble cause.
Embrace Zero-Alcohol for Dry July on these drinking occasions:
Brunches and Lunches: Low and zero-alcohol wines are a wonderful addition to daytime gatherings. From morning mocktails to pouring alongside avocado toast, these wines are the perfect complement to light, fresh foods and grazing occasions, allowing you to savour the flavours of your favourite wine without worrying about the effects of alcohol.
After-Work Wind Down: After a long day, many of us appreciate unwinding with a glass of wine. With low and zero-alcohol options, you can now indulge in a relaxing ritual without the alcohol content interfering with your evening plans. Sip on a rich and fruity Cienna Zero while binging your favourite TV series, or reading a book.
Celebratory Toasts: Special occasions call for a toast, and low and zero-alcohol wines allow everyone to raise their glasses without hesitation. Birthdays, anniversaries, or achievements can be celebrated with the same elegance and sophistication, accompanied by the taste and aroma of a beautifully crafted zero-alcohol sparkling wine.
We've made it even easier to shop our leading zero-alc wines.
In addition to purchasing from our website or at select local retailers, you can now shop the Brown Brothers Prosecco Zero and Moscato Zero in the grocery aisle at your local Woolworths!
#DryJuly #ZeroAlcohol #BrownBrothers