News / PR
What to drink, and when? Brown Brothers' Guide to Seasonal Wine & Food Pairings
Mon 27 Feb 2023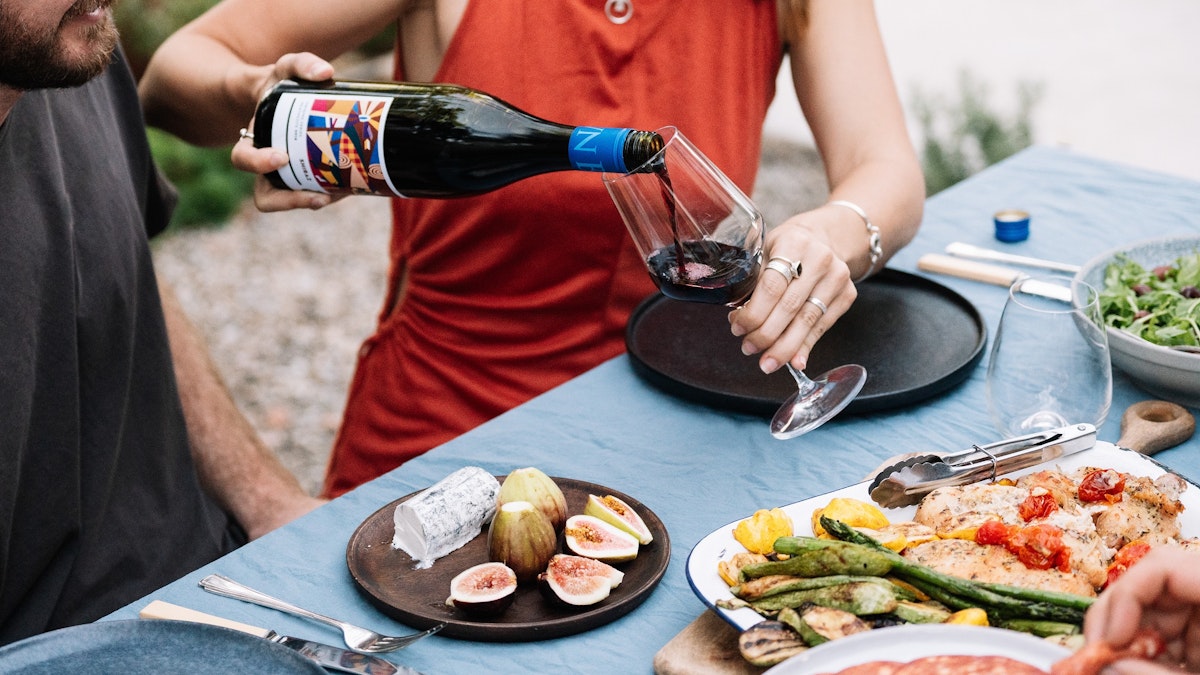 When the seasons change, so do our tastes and cravings. What we crave in the summer may not be what we desire in the winter; and as wine lovers, it's important to fill our glasses according to the mood and weather, the food we eat, and the occasions we're celebrating. 
Matching wine to the weather is all about finding the right balance. In the hot summer months, we crave crisp and refreshing wines that are easy to drink and pair well with lighter foods. Think Sauvignon Blanc, Pinot Grigio, or Rosé. These wines are perfect for picnics, barbecues, and outdoor gatherings. They're light, fruity, and have a nice acidity that complements the warm weather.
On the other hand, as the temperatures start to drop, we crave something richer, bolder, and more robust. Red wines like Cabernet Sauvignon, Merlot, and Shiraz are perfect for the autumn and winter months. They have a full body, rich flavours, and pair well with heartier meals like roasts, stews, and pasta dishes.
Matching wine to the food we eat is also crucial. The right wine can elevate the flavours of a dish, while the wrong wine can completely overpower it. When it comes to pairing wine and food, the general rule of thumb is to pair red wines with red meats, and white wines with white meats and fish. But there are exceptions to the rule.
For example, a rich and buttery Chardonnay can pair well with grilled chicken or pork chops, while a light-bodied Malbec can complement a grilled salmon fillet. And when it comes to spicy foods, a refreshing Fiano can help tame the heat, while a crisp and dry Rosé can complement the flavours.
Lastly, matching wine to the occasion is also important. Whether you're celebrating a special occasion or having a casual get-together with friends, the right wine can help set the tone. A premium bottle of sparkling or a rare Pinot Noir can be perfect for a special occasion, while a more affordable and approachable wine like a Malbec or Tempranillo can be great for a casual gathering.
So, how can you match your wine to the changing seasons? Here are a few tips:
In the spring and summer, opt for lighter, fresher wines like Sauvignon Blanc or Pinot Grigio. These wines pair well with lighter fare like salads, grilled fish, and chicken.
As the weather cools down, try switching to red wines like Merlot or Cabernet Sauvignon. These bold, flavourful wines pair well with heartier meals like stews, roasts, and pasta dishes.
If you're celebrating a special occasion, consider a bottle of Sparkling; like Prosecco or a premium Cuvée
If you're on a budget or having a more casual get-together, there are plenty of affordable and approachable wines that still taste great. Look for wines like Tempranillo or Rosé.
So, whether you're sipping a refreshing white wine on a hot summer day or indulging in a bold, flavourful red during the cooler months, remember that it's about exploring different wines and discovering what works best for you alongside the season, the food, the occasion.
Your taste buds will thank you!