News / PR
Three Summer Celebration Dishes To Pair With Brown Brothers Prosecco
Thu 27 Jan 2022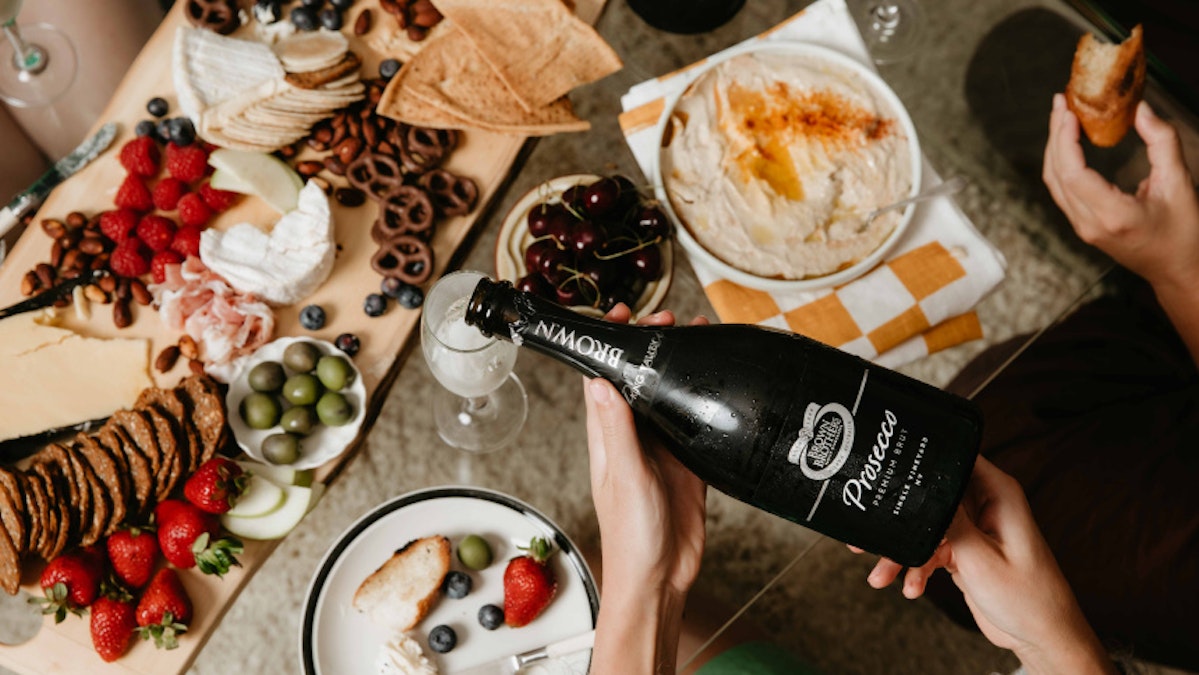 From casual dinners to fine dining, Prosecco is a reliable sparkling for all kinds of occasions. Our friends at Broadsheet sat down with Restaurant head chef, Bodee Price to chat about his top Prosecco food pairings. 
The King Valley is so strongly identified with prosecco that it's hard to believe the rich wine region in Victoria's high country only began making the drop in the late 1990s.
Chosen for its cool climate and high elevation, which echoes the sparkling wine's point of origin in north-eastern Italy, the King Valley is home to many a prosecco-producing winery, including longstanding Milawa destination Brown Brothers.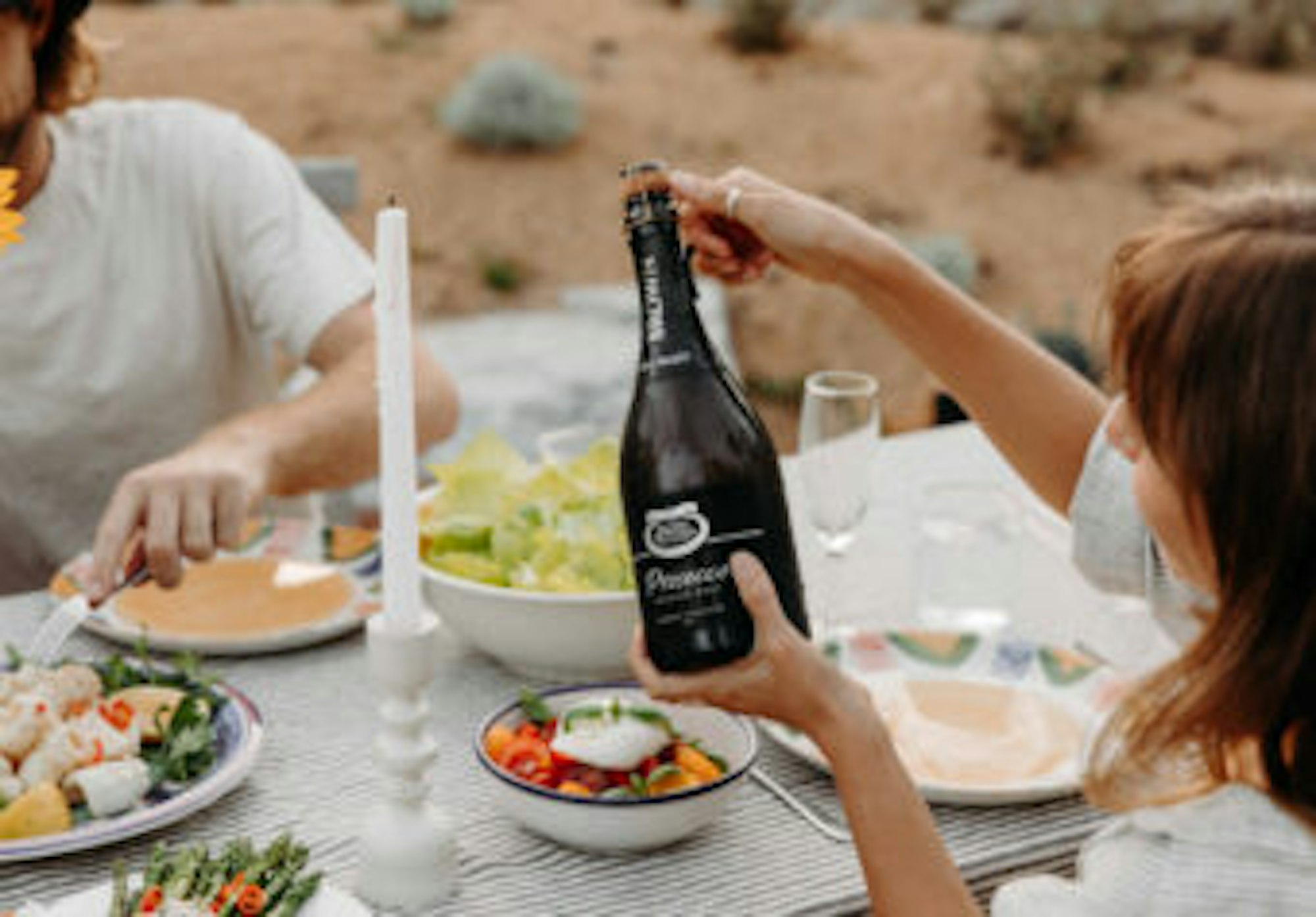 "It's a nice way to start off any occasion," Brown Brothers' head chef Bodee Price says of prosecco. "It makes it feel like something special with a bit of bubbles."
He says those looking for a versatile drop should lean away from sweet and towards drier styles, such as Brown Brothers Prosecco NV or Brown Brothers Prosecco Premium Brut NV.
Featuring apple and citrus aromas, Price says the wine makes for easy pairing and suits all sorts of occasions.
Cheese and snacks on the couch
Prosecco works just as well with a snack in front of the TV as it does kicking off a five-course feast. Price says a hand-picked cheese and charcuterie selection is ideal.
"Prosecco elevates [the experience] a bit more," says Price. "Prosciutto, capocollo and other cured meats are really nice, or a simple cured meat that's not enforced with fennel or heaps of chilli. There's also sharp or creamy cheeses, such as Camembert and goat's cheese, or parmesan and Asiago."
A casual family dinner
Prosecco pairs perfectly with an oily favourite such as fish'n'chips.
"It's got fine bubbles, so it cuts that oil and cleans it up a bit," says Price. "Try it with a nice, simple seafood – maybe fried squid or fried whitebait. It's got a zesty lemon nose on it, so a lemony mayonnaise would be really nice with it too."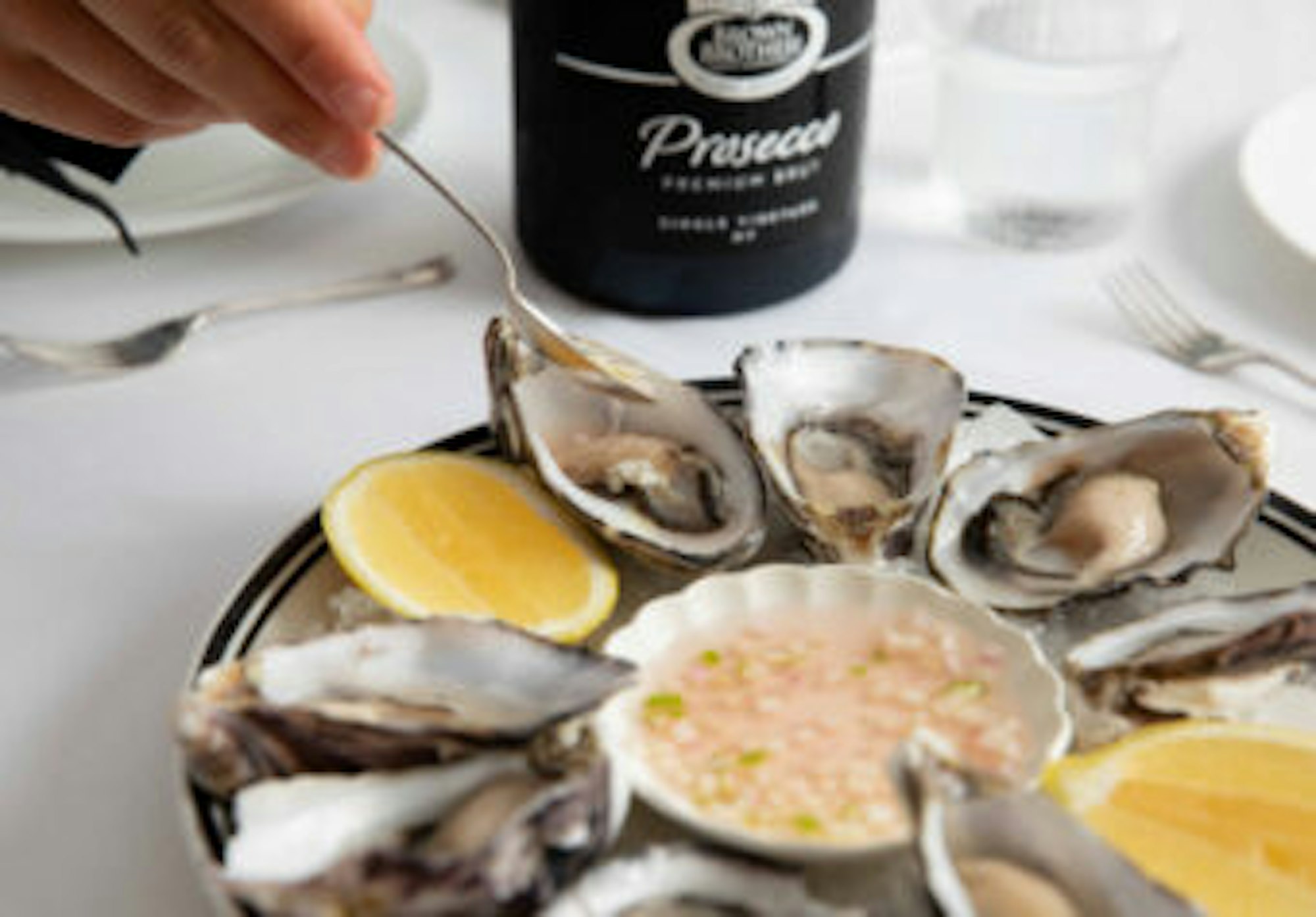 Fine dining with friends
Up the ante with a seafood spread at home, particularly oysters or scallops.
"We use prosecco a lot in the restaurant," says Price. "It works amazingly with oysters, with those nice mineral notes. I'd pair that with a Granny Smith apple-and-lemon-myrtle mignonette. You get that fresh oyster flavour and a sharp citrus hit. Or raw scallops with something like Geraldton wax, a nice native Australian plant. It works really well with raw seafood because of the natural [fruit-forward style] of the prosecco."
Shop Brown Brothers Prosecco here. 
This article was originally published on Broadsheet and written by Doug Wallen.
Photography: Kate Shanasy.