News / PR
NEW: 'Chill to Reveal' Limited Edition Labels - Brown Brothers
Mon 10 Feb 2020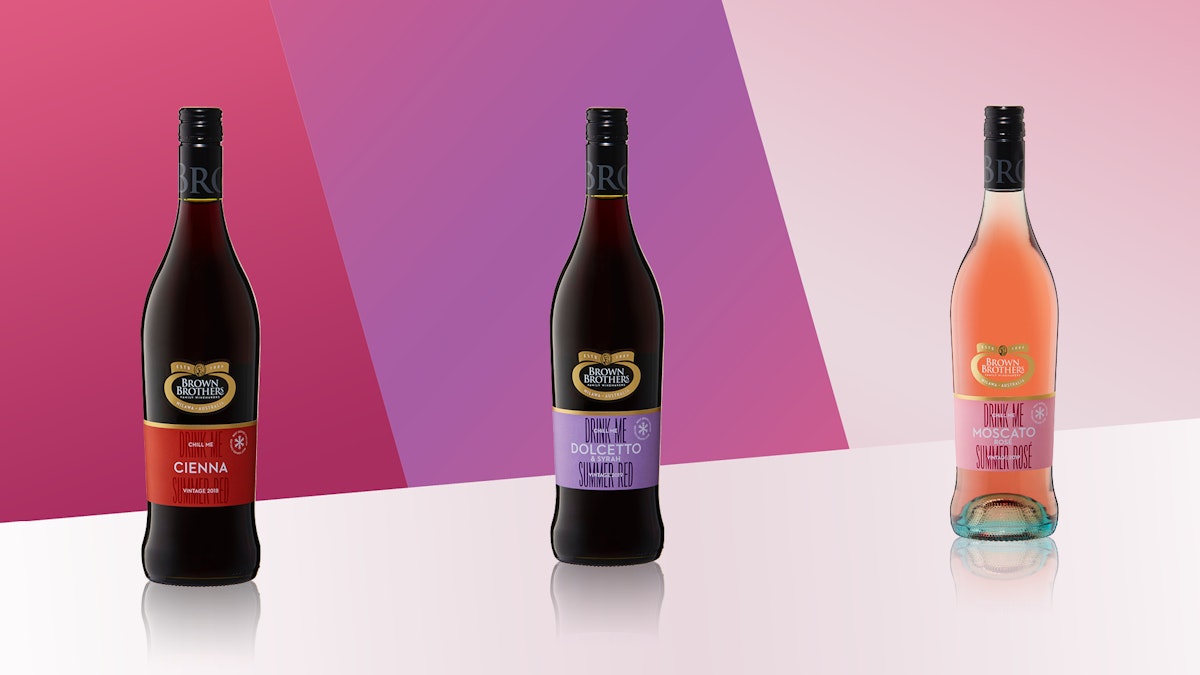 Contrary to popular myth, some red wines are made for the fridge.
Ushering in a new era of summer drinking is a series of wines that thrive when perfectly chilled; Brown Brothers Cienna, Dolcetto & Syrah and Moscato Rosé. Featuring a suite of new thermochromatic labels that read 'Chill Me' when the bottle is ambient and 'Drink Me' after its been optimally chilled in the fridge, the Limited Edition 'Chill to Reveal' range is exclusive to retailers, available at all leading liquor stores for a limited time only*.
'Chill to Reveal' Cienna
Tasting like summer berries in a bottle, Cienna is a vibrant and easy-drinking red wine that's purposefully designed to be consumed cold. Brilliant by the glass or as a refreshing base for a fruity sangria, Cienna is a wine style unique to Brown Brothers that shines in hot Aussie summers and actually benefits from being kept cool in the fridge. Wildly versatile to pair with everything from spicy Chinese hot pots to a mouth-watering meringue.
'Chill to Reveal' Dolcetto & Syrah
Literally translated to 'little sweet one', our Dolcetto & Syrah is a light and fruity red wine style that shines with all the full-bodied flavour of more traditional reds, while drinking best when kept cool. Vibrant and rich, with a hint of fizz to finish.
'Chill to Reveal' Moscato Rosé
Universally loved, Moscato Rosé is a delicately sweet wine that over the years has become synonymous with all things Brown Brothers. Best served chilled, the sweetness of Moscato Rosé suggests strength in its versatility: enjoy this wine alongside decadent berry desserts, or bring along as your go-to wine for spicy shared feasts.
Lively, fruity and pink – our coolest summertime sip (pardon the pun).
*Exclusive to leading Australian retailers. Not available online.