News / PR
Meet Tarrango: Australia's Newest Chilled Red Wine
Mon 26 Sept 2022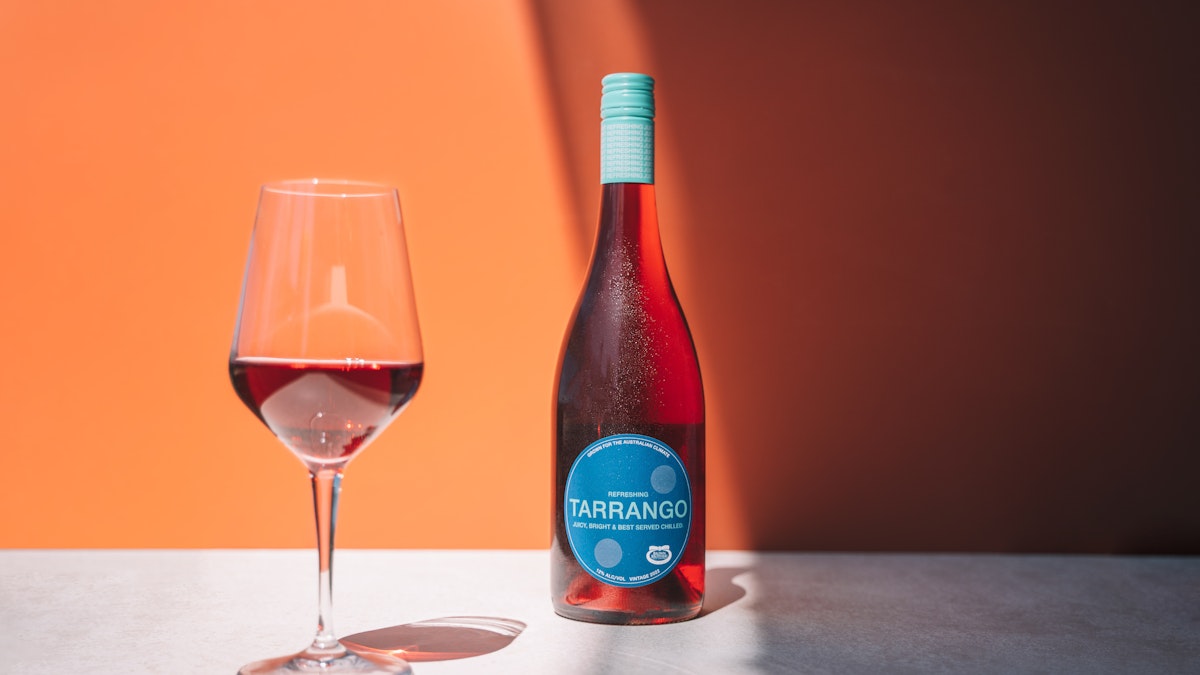 There's no denying the environment plays a huge role in winemaking; with climate, terroir, and vineyard cultivation all influencing how a bottle of wine is both made and ultimately enjoyed. Enter Tarrango.
Developed in partnership with the CSIRO, Tarrango was well ahead of its time when Brown Brothers first pioneered the light-bodied red in 1965. A cross between a Sultana and the Portuguese grape Touriga, Tarrango was the direct result of trial and experimentation – driven by our desire to create a unique wine varietal better suited to thrive in the hot, arid climate of Australia.
It's juicy, light, and inherently drinkable; ripe with delicious fruit flavour and natural acidity.
From grape to bottle
A Brief History of Tarrango
Tarrango was the brainchild of the late Dr. Alan Antcliff of the CSIRO, who had found that the classic European grape varieties didn't really produce the fruity, fleshy flavours suited to Aussie conditions. Named after the tiny township of 'Tarrango' in the Mallee district of northwest Victoria, Antcliff sought to develop a new grape varietal that would thrive in the warming Australian climate as well as the palates of consumers, and the idea to breed a light-bodied red was born.
1960s – 1990s​
Tarrango came to Brown Brothers in a small bundle of cuttings from the Department of Agriculture. By the late 1960s, Brown Brothers had built a strong reputation for being experimental, and the Department of Agriculture was keen for us to trial this exciting new varietal. It took some time to get these cuttings established and bearing fruit, and the next decade was dedicated to demanding viticultural work and extensive wine trialing before we could finally bring a commercial product to life.
"We sold a lot of Tarrango during the '80s and early '90s," says Emma Brown, Marketing Manager & 4th generation family member. "But then it began to drop off from the mid-90s. We think that's because other, sweeter wines like our Moscato and off-dry red Cienna became more popular in Australia. So, the Tarrango – which was a dry wine – became pretty much an export-only product, sold to places like the UK, where people still loved it."
Next Generation Tarrango
Left to the fate of our 4th generation sisters, Tarrango is about to be reborn. The very essence of a summer drink, this wine embodies all the thirst-quenching qualities of a cocktail, craft beer, or Rosé; re-emerging at a time when changing consumer palates and our warming climate demands more of our wine be chilled in the fridge.
"It fits the lighter, early-drinking style of red wine that's recently become popular with Grenache, Gamay and so on," says Emma. "Made by the Australian climate for the Australian climate, it's a great opportunity for people to enjoy wine on even more occasions."
Made with grapes grown at our Mystic Park vineyard in northwest Victoria, the 2022 vintage is similar in style to the Tarrango from the 1980s – super fruity, juicy, refreshing, dry – but with new winemaking techniques and a contemporary new look. For this wine, a small amount of fruit has been fermented by carbonic maceration, where berries are allowed to ferment whole and uncrushed. This technique adds complexity, enhancing the bright berry flavours and resulting in a delicate and refreshing red wine bursting with flavours of redcurrant, wild cranberry, and spice.
How to drink it, and what to serve
The best wines to serve chilled are those that are younger and lighter; varietals that are naturally lower in tannins, like Gamay, Cienna and Dolcetto – alongside Tarrango. When it comes to the latter, there's a bit of romance to it: a warm-climate grape consciously grown for Aussie palates, feeling very much at home in an ice bucket or the fridge section of your local bottle shop. Enjoy with a full table of friends (always) and plenty of food to snack on: peppery cheese and sorbet, BBQ meats, or Indian curries loaded with spice and heat.
You can find the 2022 Tarrango at our Milawa cellar door, online at Brown Family Wines or in the Rosé and chilled-red section of your local Dan Murphy's.