News / PR
Cheers to our 2024 Halliday Wines
Fri 4 Aug 2023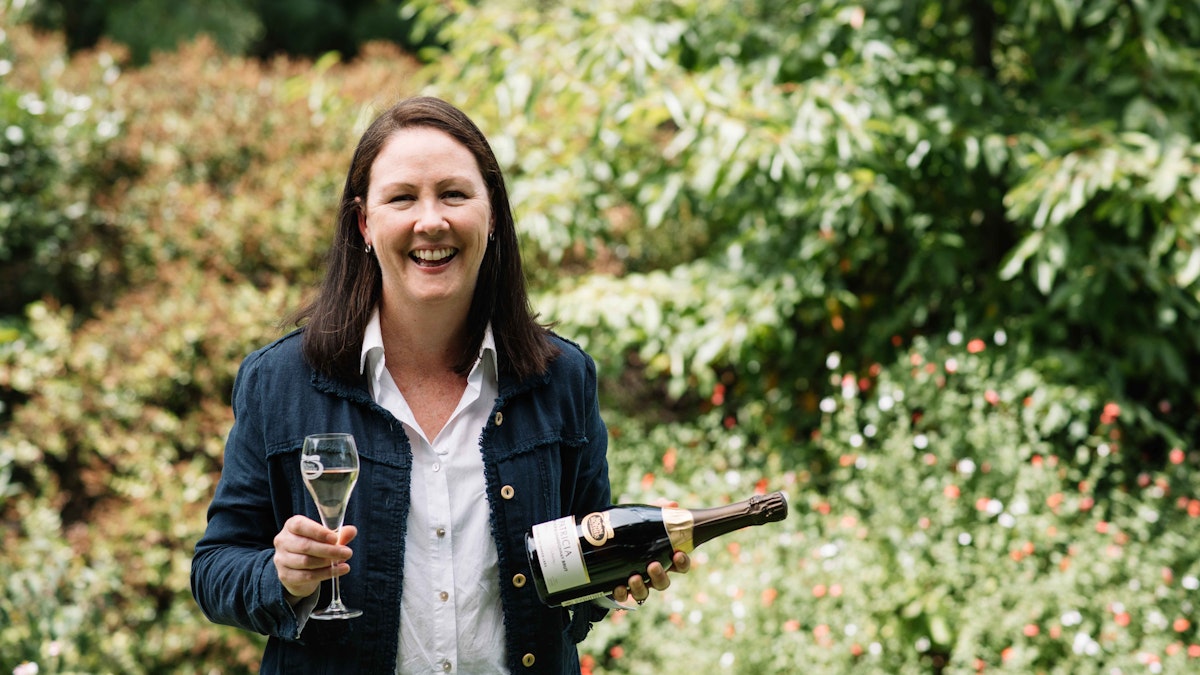 Alongside some of Australia's best producers, we're pleased to share that Brown Brothers has once again been named a 5-star winery, with 8 of our wines achieving a rating of 90 points and above in the 2024 Halliday Wine Companion. 
Among our top performers are the heroes of our Patricia range, scoring 95 points and above. A huge congratulations to our winemakers, viticulture teams, and all those who helped bring our wines to life. Tasted and reviewed by Jeni Port.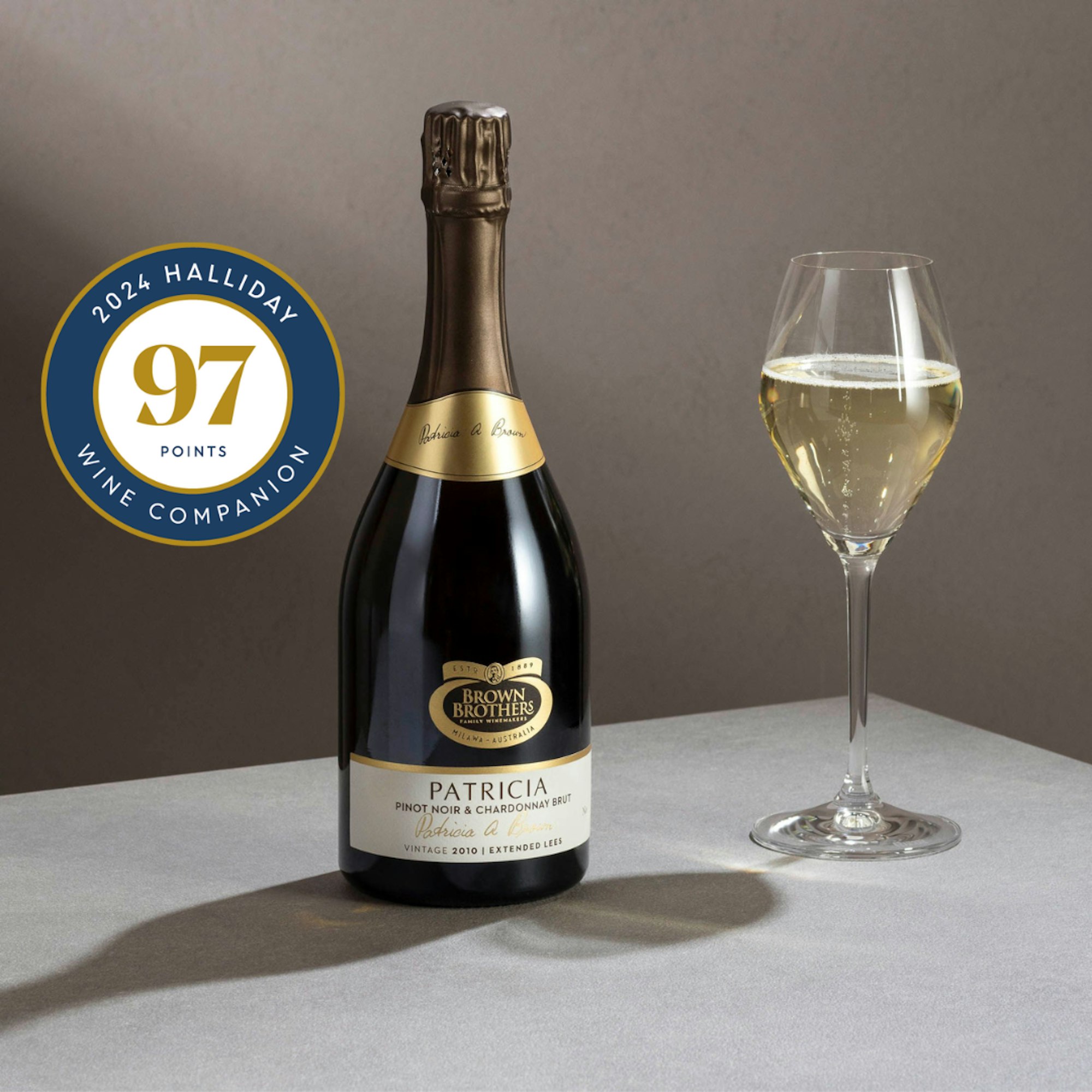 Patricia Extended Lees Pinot Noir & Chardonnay 2010, 97 points

"The makers were excited by the quality of the 2010 vintage, especially the great acid line and length, and therefore kept a small amount on lees under crown seal for 12 years. Boasts a lovely poise and subtle complex aromas in baked apple, peach, nougat, fig, fruit mince pies, roasted almonds and spice. Filigree fine acidity seamlessly knits everything together across a warm, inviting palate with just a touch of preserved lemon savouriness to close. Lasts long. A special sparkling."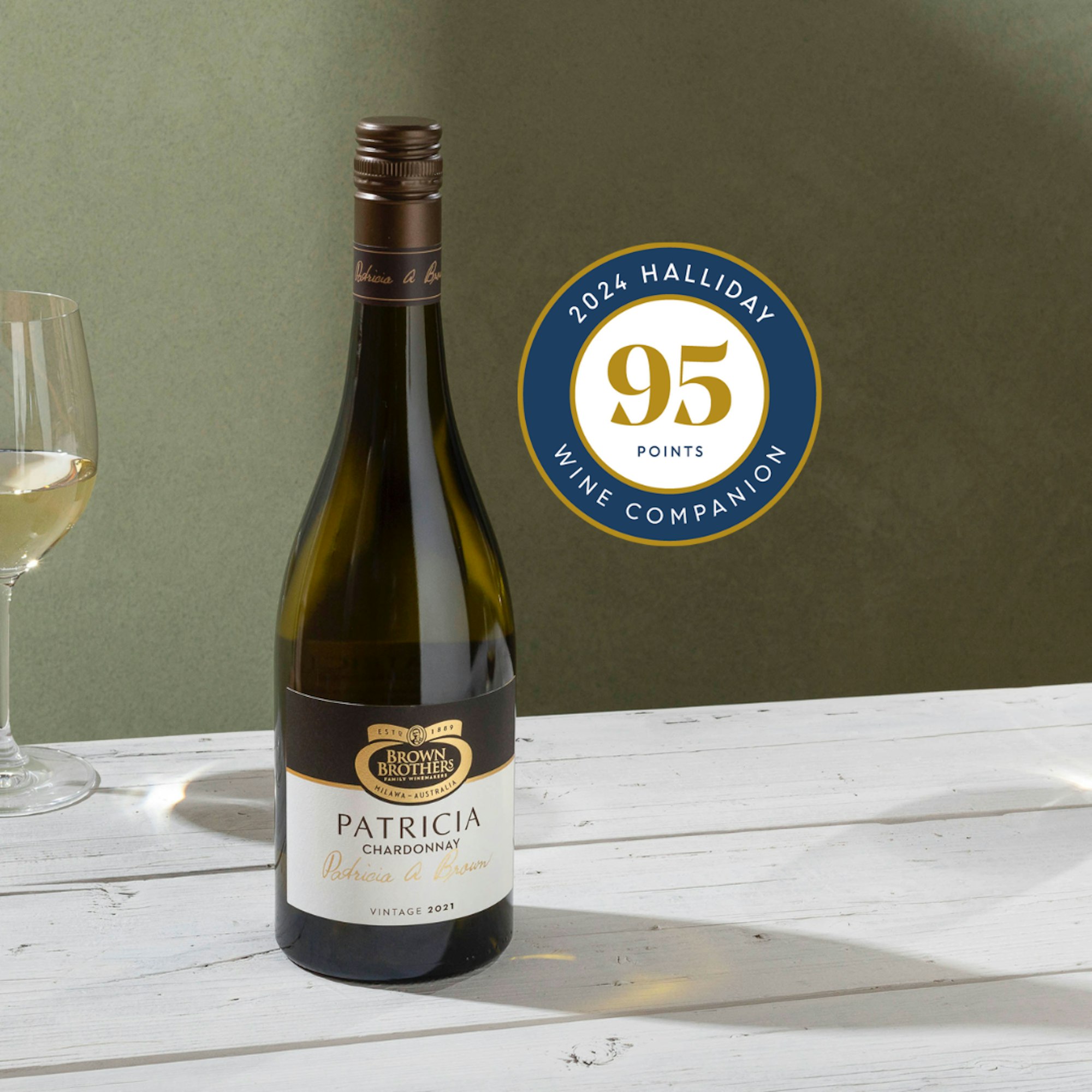 Patricia Chardonnay 2021, 95 points

"Wild yeast fermentation in French oak (37% new). Patricia Chardonnay is now firmly ensconced in its new home in Tasmania, 2021 imparting a coiled but focused presence in the glass. Combines filigree-fine acidity with equally fine, subtle fruit intensity, a lick of spice and oak-defined almond mealiness. Winemaking is exemplary, allowing the region to star and the fruit to shine."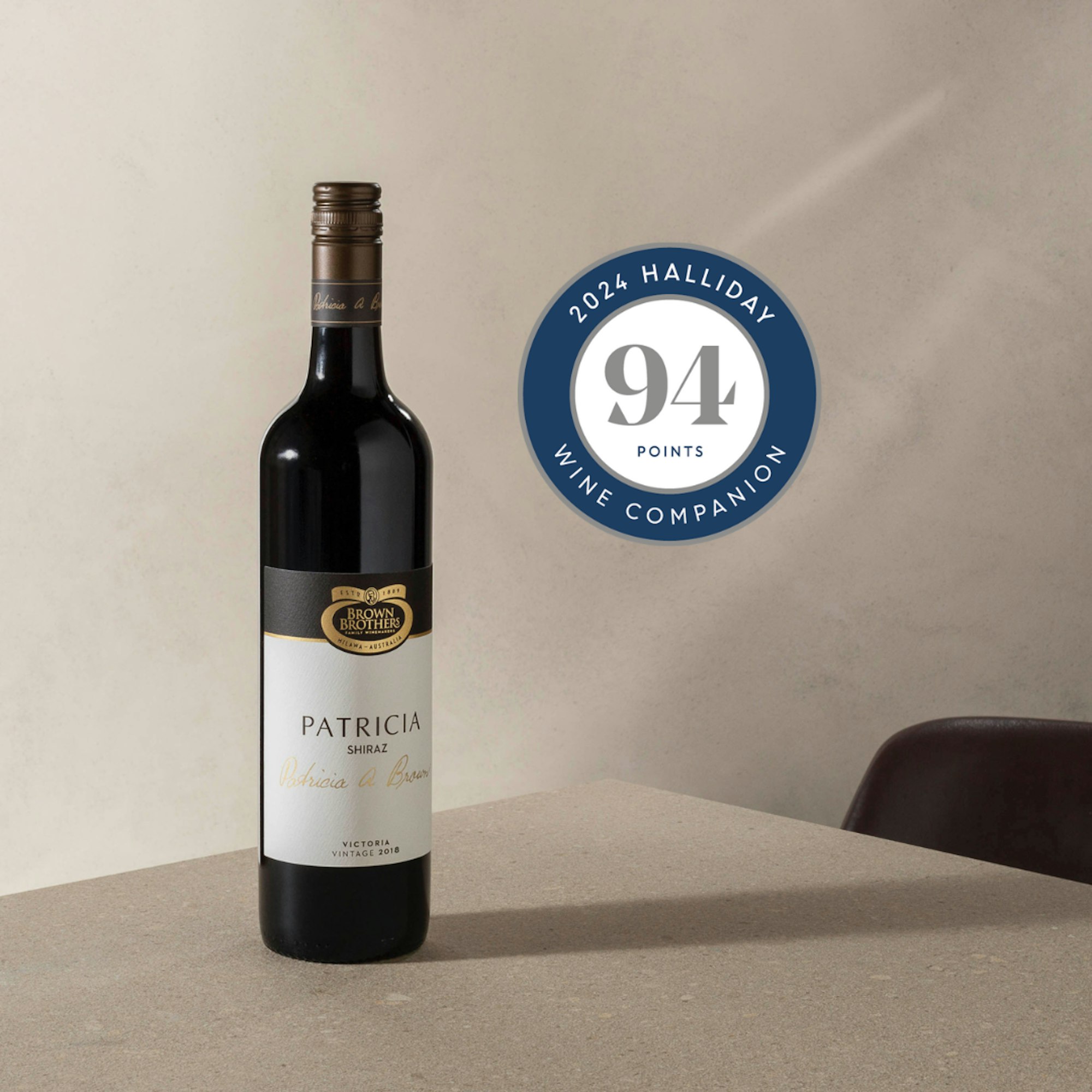 Patricia Shiraz 2018, 94 points

"A split of 55/45% Central Victoria/Henty fruit; matured in French oak (40% new). Each Patricia vintage is intrinsically, irresistibly individual. So it is that the 2018 release stands in marked difference to 2017, producing a notably savoury, earthy offering, all dark and brooding. Black is the dominant colour – blackberry, cassis, black licorice and dark chocolate with a presiding dark smokiness. Spices play a strong supporting role together with woody tannins. A wine for the future."
Honourable mentions include the following wines imparting elegance, flavour, and finesse. Each wine has achieved a score of 90 points or above. 
Prosecco Premium Brut NV, 93 points

"Single vineyard, Charmat method. Looks premium in serious black and silver packaging. Tastes premium, too, with a persistent, superfine mousse and equally fine flavour profile in lifted white flowers, red apple, white peach, citrus and nougat [...] Its zesty, tangy acidity is pure Prosecco."
Winemaker's Series Shiraz 2020, 93 points

"Matured 12 months in French and American oak (10% new). A sweet-hearted, plummy young red full of flavour and at a terrific price. Brings cherries and plums to the fore and stirs in some baking spices and aniseed. Slips easily across the tongue with a lip-smacking finish. Drink young."
Limited Release Montepulciano 2022, 91 points

"The Italian grape variety, which hails originally from Abruzzo, arrives dressed for success in the most eye-catching, iridescent purple hues and arresting cherry and herbal bright perfume. Keeps a rich vein of violet, oregano, anise spiciness, morello cherry and red currant leafiness going across a tangy, bright palate buoyed by background acidity. Gets the tastebuds rocking!"