News / PR
DIY: How to Repurpose Your Empty Wine Bottles
Mon 26 Aug 2019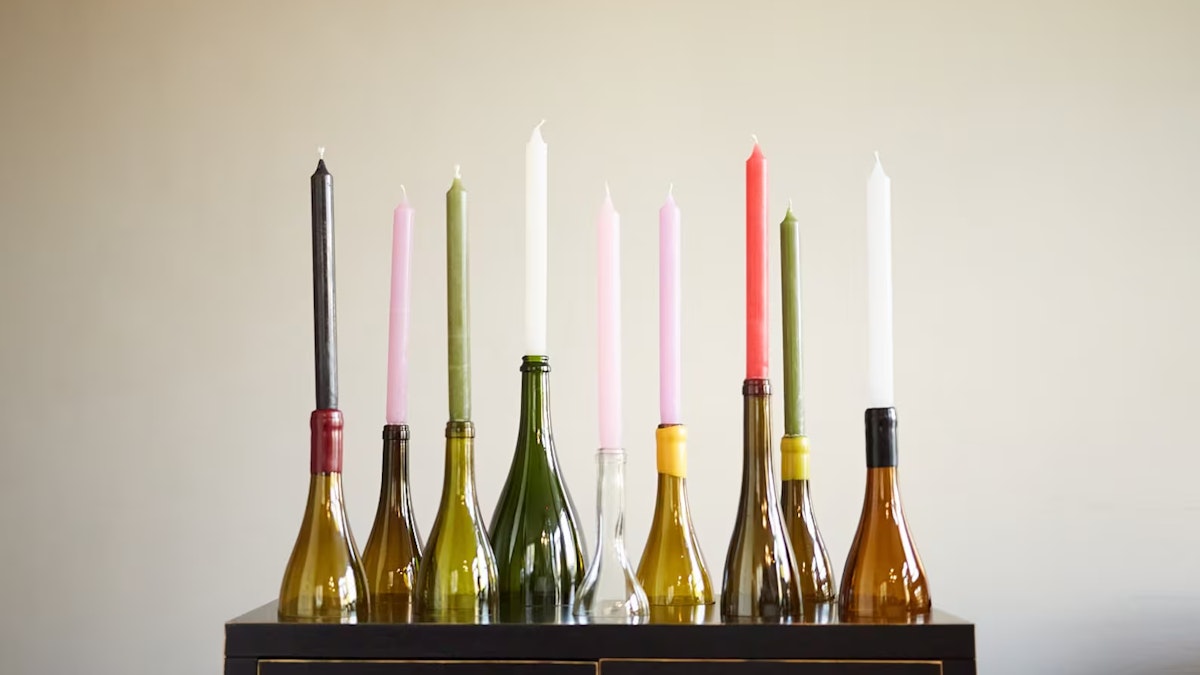 Wine. Whether you favour fruity or dry, red or white. Delicious to drink, but what do you do when the wine is done?
Rather than tossing your empty vino vessels, we love the idea of repurposing your favourite bottles into household works of art. Whether used as a creative candle holder or a simple and chic flower vase, a DIY wine centrepiece is not only a nod to sustainability but also a budget-friendly hack that will brighten any room.
Looking to get inspired?
All you'll need to do is give your favourite BB bottle a good clean, then pop in a seasonal stem or a small posy of fresh blooms. Change things up every once in a while to suit the season; swap your bottle placement or style your centrepiece with candles or small succulents. 
Blooming Centrepiece
This simple yet elegant wine centerpiece adds a touch of nature's vibrancy to any room. All you need is a clean bottle and a handful of your favourite flowers, rotated every few months to match the changing seasons.


Creative Candle Holders
One of the most enchanting transformations for wine bottles is turning them into decorative candle holders. Place long, tapered candles inside the bottle and watch as the soft glow illuminates the intricate patterns on the glass, creating an inviting atmosphere in your living space. Mix and match bottle shapes and candle colors to play with the ambiance and create different moods.


Cork Cheese Spreaders 
Don't let those wine corks go to waste! Instead, turn them into charming and eco-friendly cheese spreaders by attaching a small handle to the cork - which can be found at your local Bunnings or online craft store. These repurposed corks add a touch of personality to your dining experience while reducing waste.


Succulent Garden
Give a broken bottle new life by creating a succulent garden. Carefully fill the broken bottle with soil and select a variety of small succulent plants to create a unique and low-maintenance indoor garden. The combination of hardy succulents and the bottle's aesthetic appeal will make for an attractive and captivating display.


Christmas Ornaments
Wine bottles can be repurposed into delightful Christmas decorations with a bit of creativity. Paint, glitter, ribbons, and a touch of imagination can transform these bottles into festive masterpieces that bring the holiday spirit to your home.
The journey of a wine bottle doesn't have to end with the last sip. Repurposing these vessels into creative household art pieces allows you to embrace sustainability, exercise your DIY skills, and infuse your living space with character and charm.