News / PR
Brown Brothers x Gelato Messina: NEW Limited Edition Moscato Strawberries & Cream
Mon 16 Jan 2023
Two of Australia's leading taste-makers have teamed up to create a Limited Edition Moscato flavour, hitting the fridge this summer.
Inspired by a Gelato Messina classic, the NEW Limited Edition Moscato Strawberries & Cream is a flavour-filled dream from two strong, family-owned brands that share a love for innovation, taste, and adventure.
Bottling the sweet flavour of summer strawberries layered with jam and vanilla cream, the new Limited Edition Moscato Strawberries & Cream is best enjoyed straight from the fridge, alongside a scoop of gelato or your favourite savoury snack.
A collaboration you'll melt over.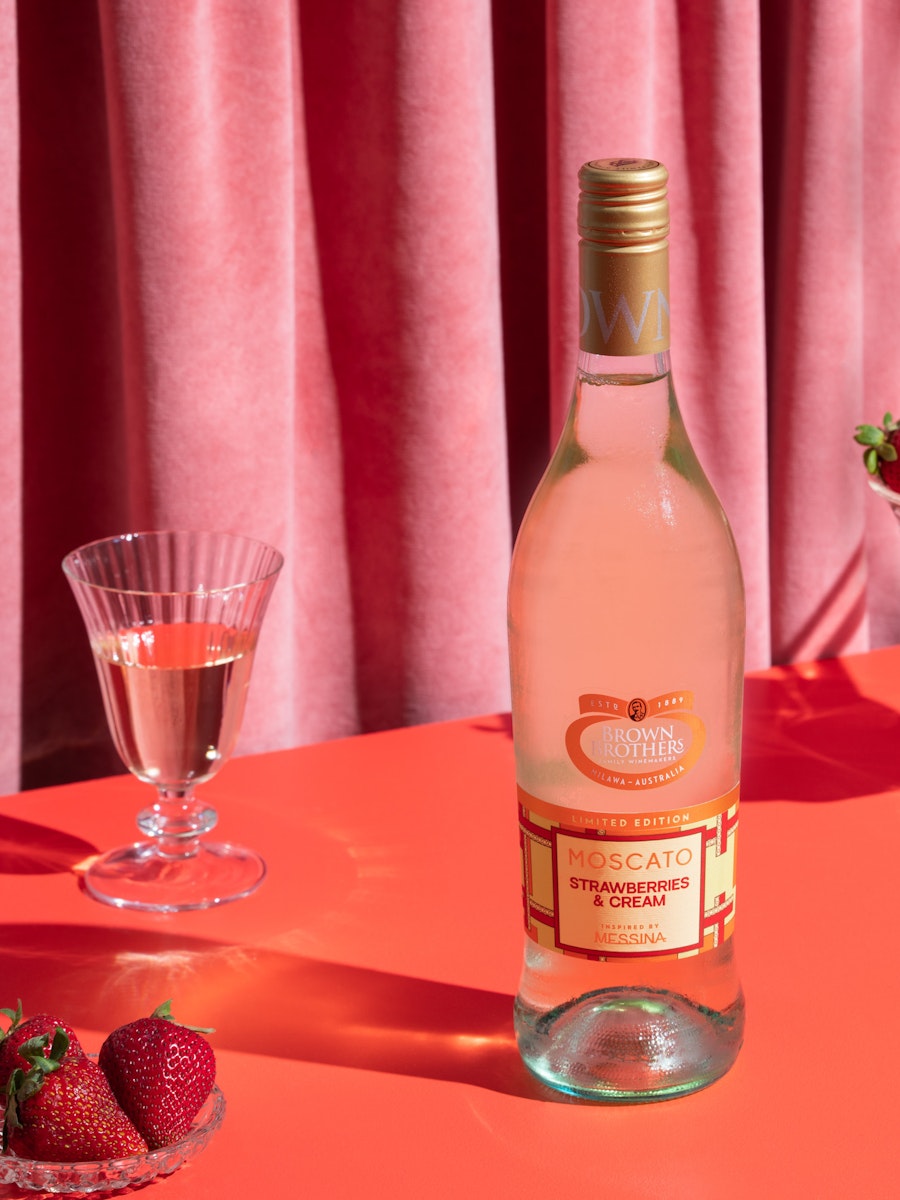 On partnering with Gelato Messina for the second consecutive year, Emma Brown, fourth generation Brown family member, says that after the success of last year's summer scoop giveaway days, they were eager to explore how the collaboration could be pushed further.
"This year, we wanted the collaboration to reach new heights and celebrate both our specialties by releasing a limited edition wine and gelato flavour," says Emma.
"Paired with Moscato, strawberries & cream is the perfect summer combination — so as like-minded taste-makers it was a no-brainer to join forces again to bring these flavours to life."
On developing the flavour with Brown Brothers, Gelato Messina Head Chef Donato Toce says that the taste profile of Moscato Strawberries & Cream gelato was inspired by each other's delicious and refreshing creations.
"We wanted the gelato to visually highlight the vibrancy of strawberries, with a flavour profile that balances Brown Brothers' sweet, fruity Moscato with our creamy gelato." says Toce.
Shop to WIN! $50,000 worth of prizes up for grabs*
Alongside the launch of Brown Brothers Limited Edition Moscato Strawberries & Cream, we're giving Moscato lovers the chance to WIN up to $50,000 worth of prizes from Brown Brothers and Gelato Messina. Simply purchase any 750mL bottle from the Brown Brothers Moscato or Fruity range of wines for the chance to be an instant winner.
For a full list of prizes, participating wines, and Terms & Conditions, head to www.tasteinvaders.com.au.
This promotion ended on January 30, 2023.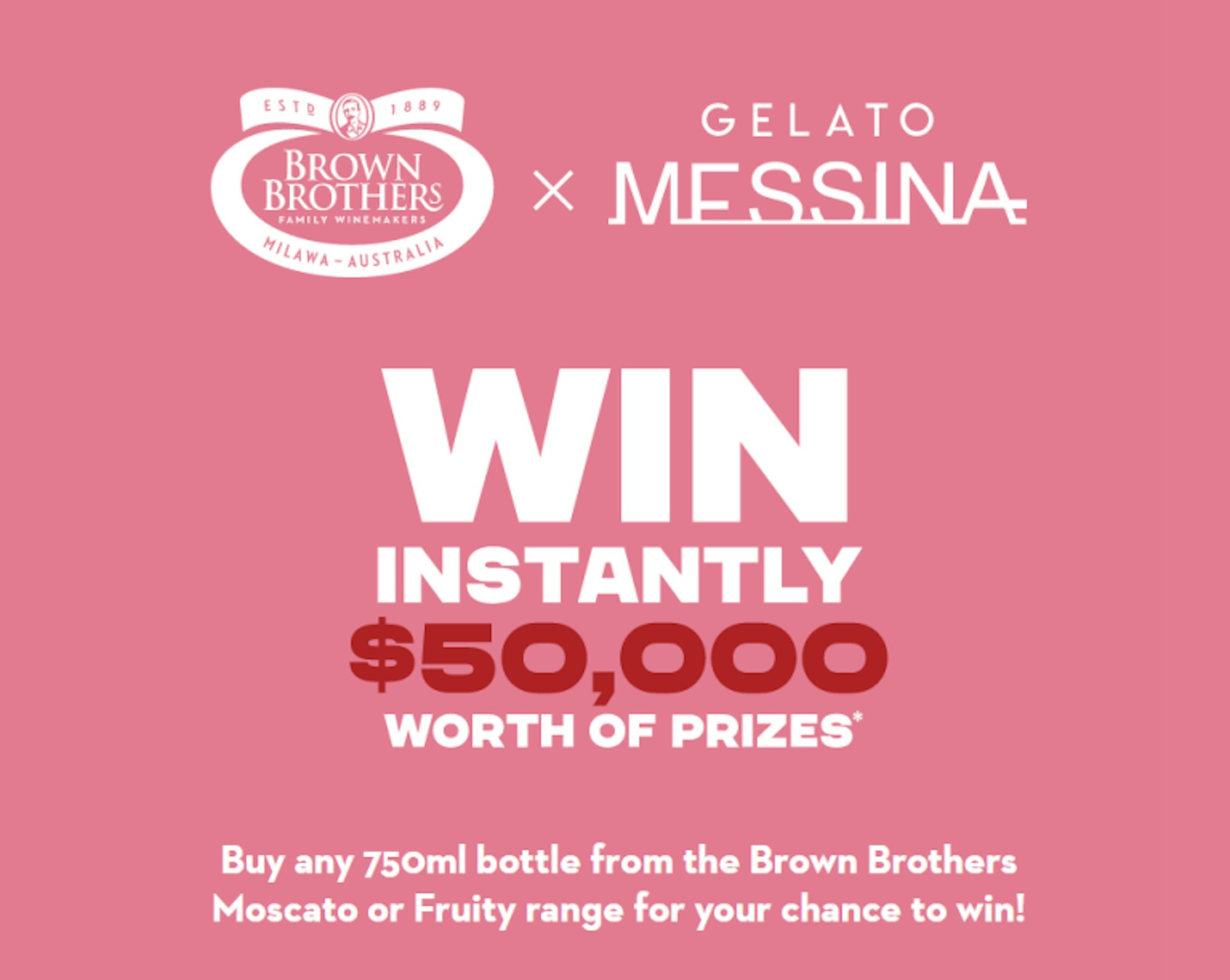 Delicious just got more delicious.
Shop the Limited Edition Moscato Strawberries & Cream online at brownbrothers.com.au, at our Milawa Cellar Door, or at the following retailers: Liquorland, First Choice, Vintage Cellars, and select Independent retailers.
Limited quantities available, shop yours while stocks last!
#BBxMessina #MoscatoStrawberriesNCream