News / PR
Brown Brothers Restaurant awarded One-Hat for the second year running
Fri 3 Nov 2023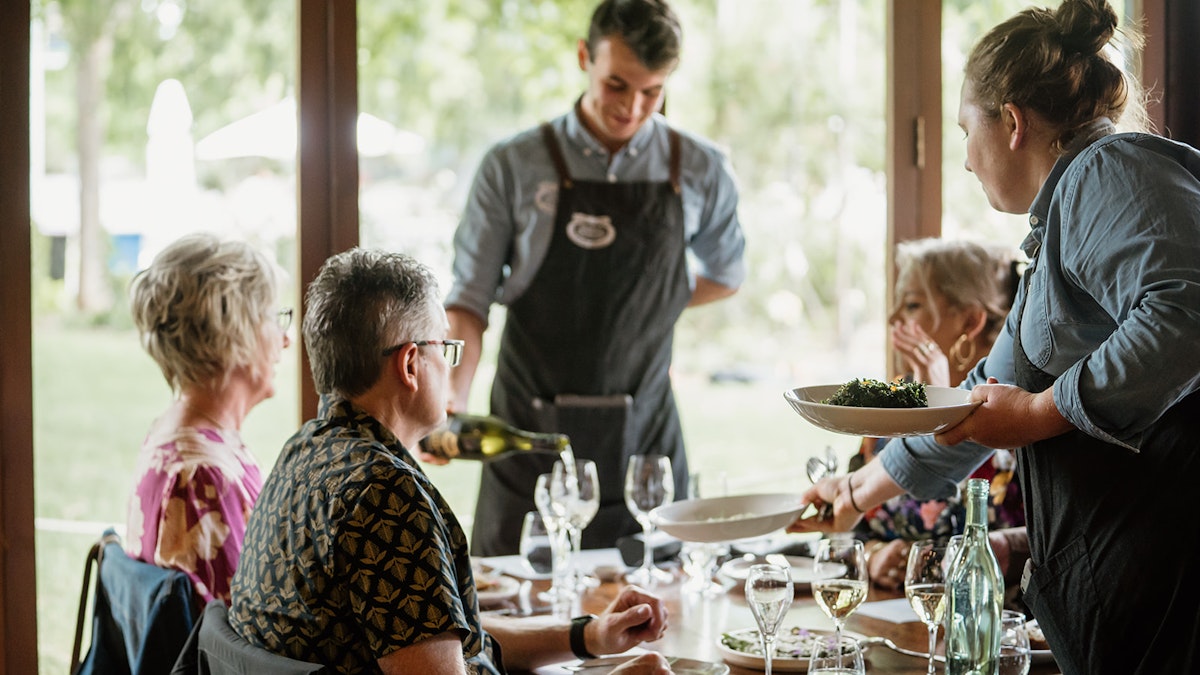 For the second year running Brown Brothers Restaurant, led by Executive Chef Bodee Price, has been awarded a hat at the 2024 Good Food Guide Awards.
Showcasing the very best in food and dining across Victoria, The Age Good Food Guide Review captured it perfectly: "Is this the unbuttoned future of fine dining?"
Executive Chef Bodee Price and his team deliver a contemporary, yet casual dining experience that showcases all Milawa has to offer, allowing you to share in Brown Brothers' connection to this remarkable region. Whether it's savouring the grazing menu in the casual dining area (with families and dog in tow) or indulging in a Slow Lunch with paired wines inside the Restaurant, guests are invited to tailor their experience and taste something new each time they visit.
"We're very humbled to be awarded a hat again in The Age Good Food Guide. Our dedicated team work hard every day to produce and deliver what we do here at the Brown Brothers Restaurant," says Bodee.  
Bodee has designed the dining experience around his love of food, fresh produce and sustainability, aligning his kitchen philosophy to that of Brown Brothers' broader winemaking practices in a way that's authentic and humble to their 134-year history. He's taken the ethos of fresh produce and a move towards minimal waste and sustainability and harnessed it into the menu at the Brown Brothers Restaurant, putting produce and quality at the forefront.  
"I'm incredibly proud of the food and wine experiences we have been able to offer our guests, with this award highlighting the passion and determination behind our food philosophy." Bodee says. 
Changing daily, the menu is inspired by native Australian flavours and intentionally designed using ingredients sourced from their own backyard.  
The signature Wine and Food Adventure experience invites guests to explore their curious side; guiding visitors through the plentiful Kitchen Garden to learn about and forage for produce, before taking a tour of the winery and enjoying a tasting in Cellar Door.  The journey concludes with a specially designed lunch in the Brown Brothers Restaurant, using produce picked that morning all paired perfectly with a selection of Brown Brothers wine. 
"We serve fancy food but we're not fancy people." Says Bodee. "Our dining experience is crafted with passion and respect and designed to connect you with your surroundings, and to enjoy with the people around you."  
Brown Brothers Restaurant is open for Lunch 5 days a week, Thursday – Monday from 12 to 4PM. Bookings are recommended to dine off the Restaurant menu, alternatively, taste your way through our Grazing menu for something slightly more casual (yet just as delicious!)