News / PR
Brown Brothers Restaurant awarded One Hat at the 2023 Good Food Guide awards
Tue 15 Nov 2022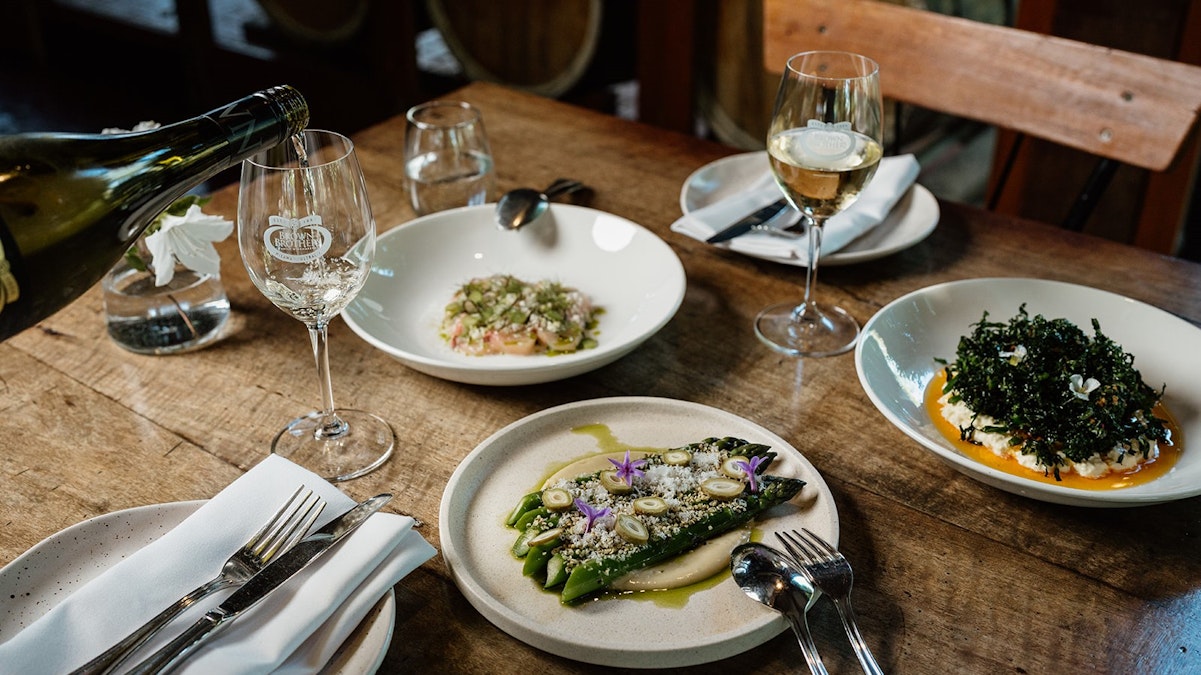 We are incredibly excited to share the Brown Brothers Restaurant by Head Chef Bodee Price has been awarded One Hat at The Age Good Food Guide awards.
The Age Good Food Guides are back after a three-year hiatus, with hats and scores to recognise the best restaurants and chefs in Victoria. The best of the best in each state will be celebrated with 12 prestigious awards including the most coveted titles in Australian dining: Chef of the Year, Restaurant of the Year and Best New Restaurant. There's also a new rating – a heart – for places that the Good Food Guide critics love and would cross town for.
Over the past 12 months Bodee, Georgia and the team in Milawa have proudly reimagined the dining experience with Brown Brothers Restaurant, now King Valley's premier destination for good food and great wine. Brown Brothers Restaurant showcases everything Milawa has to offer, allowing you to share Brown Brothers connection to this incredible region.
Bodee has redesigned the dining experience around his love of food, fresh produce and sustainability; aligning his kitchen philosophy to that of Brown Brothers broader winemaking practices in a way that's authentic and humble to our beginnings. Bodee has taken the ethos of fresh produce and a move towards minimal waste and sustainability and harnessed it into the menu at the Brown Brothers Restaurant, putting produce and quality at the forefront.
Inspired by native Australian flavours and intentionally designed using ingredients sourced from their own backyard, the Kitchen Garden is located just behind the Brown Brothers Cellar Door and is where you'll find most of the magic happens – outside the kitchen of course. Guided by the seasons, this garden is tended to by the Chefs and picked fresh each day, ensuring everything on the plate has been created with intention.
"I'm incredibly proud of the team and the food and wine experiences we have been able to offer our guests… we are just thrilled that our commitment to self-grown produce and building our menu around what's in the garden has been recognised by such a respected publication," says Bodee.
"This award recognises the incredible work, motivation and resilience of our restaurant and guest services team over the past 12 months."
The Brown Brothers Restaurant also offers dining experiences and micro weddings that are crafted with passion and respect and designed to connect you with your surroundings, and to enjoy with the people around you.
Please join us in congratulating Bodee, Georgia and the entire Restaurant and Guest Services team on this amazing achievement and we look forward to welcoming you at our table soon.