News / PR
A Brown Brothers Guide to Christmas in July
Tue 12 July 2022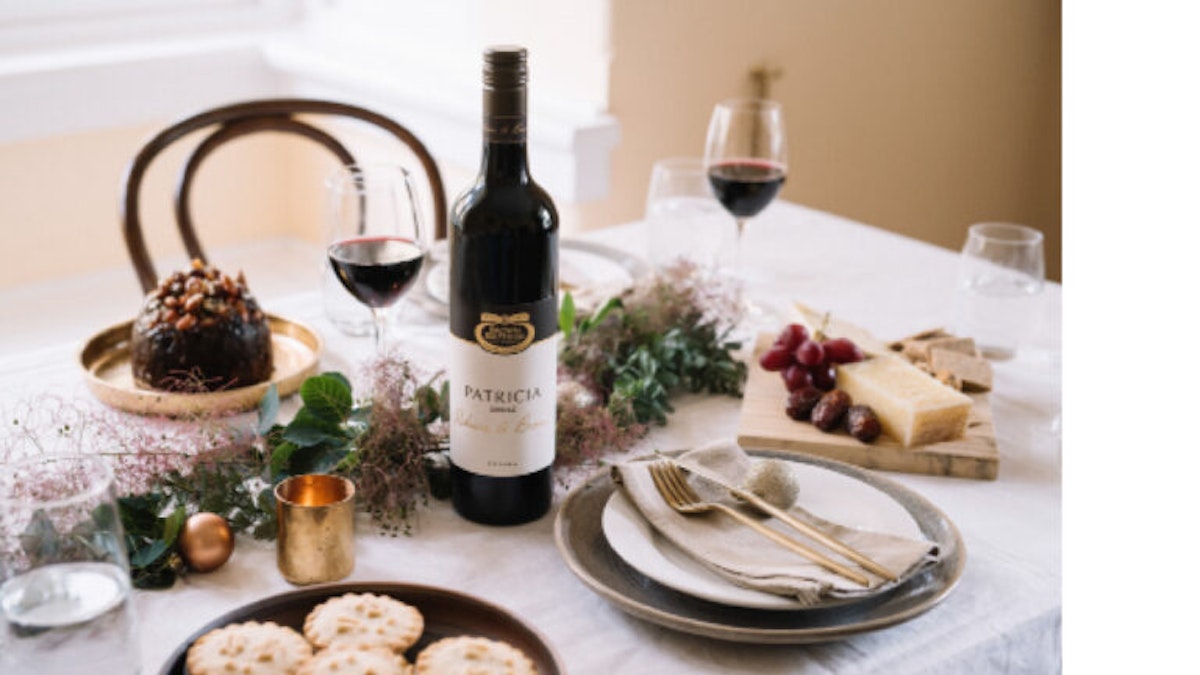 It wouldn't be Christmas in July without traditional mugs of eggnog and warmth-inducing mulled wine: a delicious spiced brew typically made using a fruity red wine as the base, along with cinnamon, orange, and spice.
But the heart of your meal is the wine. To host the ultimate spread, make space for a buttery Chardonnay, pink bubbles, or salacious red – like our award-winning Patricia Shiraz – which is the perfect centerpiece for dinner tables shared with friends.
Christmas in July Drinks List
1. Dolcetto Mulled Wine
Gluhwein (Mulled wine) is simply joy in a glass – and we think our Dolcetto & Syrah makes the perfect blend. Fragrant and flavoursome, a glass of mulled wine is nearly a meal in its own right. But if your guests are left wanting more, the saltier the snack the better. 
Pair with… creamy gorgonzola or aged cheddar
2. Winemaker's Series Fiano
Fresh citrus, lemon blossom, and green apple are the hallmarks of great white wine, and our Winemaker's Series Fiano serves up nothing less. Loved for its approachable palate and cool-climate acidity, Fiano is our latest white wine obsession made to be enjoyed while vibrant and young.
Pair with… oven-baked fish with lemon-roasted potatoes and steamed greens 
3. Premium Cuvée Rosé
With its blushing hue, high natural acidity and bubbly mouthfeel, our Premium Cuvée Rosé has the hallmarks of both a versatile food wine and pure joy in a glass. The perfect pair to an oven-baked frittata, salmon blinis or seasonal fruit tarts, this sparkling Rosé will claim its place at the table, no matter the time of day.
Pair with… homemade frittata with salmon, dill and goat's cheese
4. Patirica Chardonnay
White peach, cashew, and tight cool-climate acidity. If there's ever a Chardy to bring to a party, this is the one. Boasting classic aromas of stonefruit, fresh citrus, and a struck match, this multi-award-winning wine fares perfectly well with everything from fresh seafood, to pasta, to short-crust pie. 
Pair with… dreamy, creamy spaghetti loaded with garlic and olive oil
5. Patricia Shiraz
A hearty Australian Shiraz is a classic match for the boldness of centrepiece meats (like a slow-cooked lamb, oven-roasted turkey or crispy chook); a Shiraz that's spicy, flavoursome and robust. 
Pair with… your choice of roast bird, or vegan enchiladas 
6. Patricia Noble Riesling
"Noble Rot" has been a long tradition at our table. Deliciously sweet and dripping in classic botrytis flavours of orange marmalade, citrus and honey, the Patricia Noble Riesling packs a punch in all its 375mL glory. Elegant, complex, and the perfect partner to most desserts, cheeses, and late-night nibbles.
Pair with… fruit mince pies, anyone?