News / PR
Easter drinking & dining, Brown Brothers style
Thu 7 Apr 2022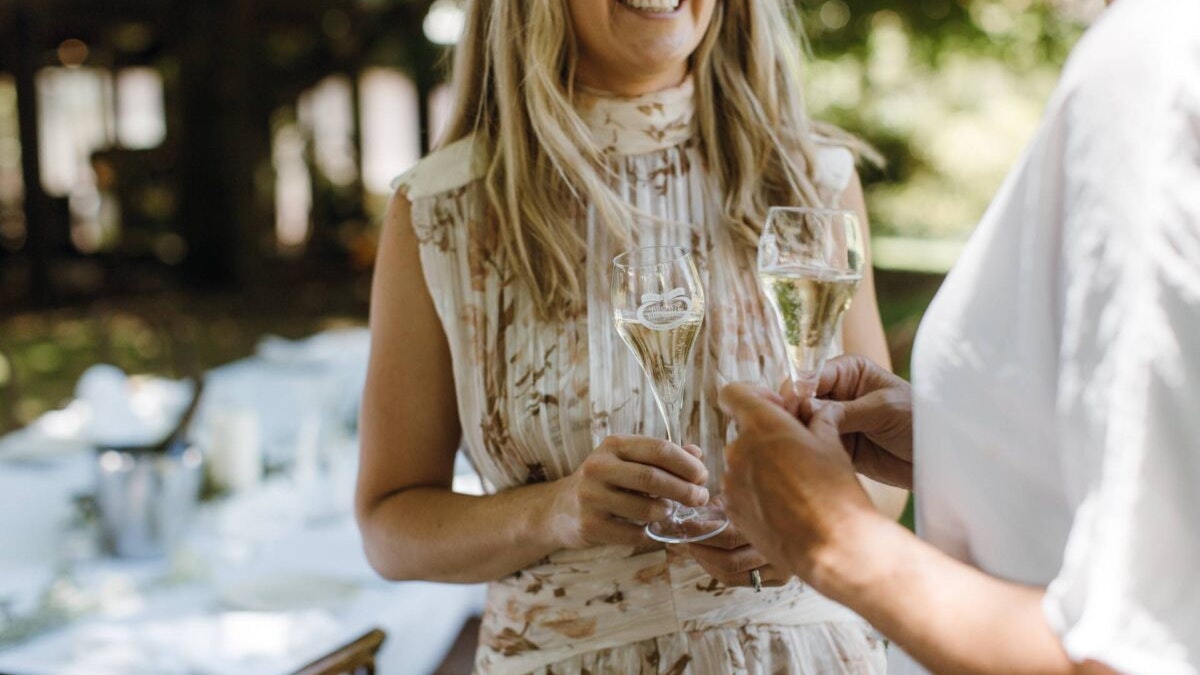 No matter where or how you choose to celebrate, the long weekend tastes best with your favourite home-cooked meal, and a bottle of Browns on the table.
With flavour at the forefront and a no-fuss approach to cooking simple, heartwarming feasts, there's no better time to crack open the bubbles or a special bottle you've saved for a toast-worthy occasion. From premium King Valley Prosecco to sparkling pinks or cool-climate whites, we've paired our favourite festive dishes with a series of beloved Brown Brothers wines.
1. Cuvée, but make it Rosé
The effervescence that fills a glass of sparkling Rosé can transform even the most ordinary moments into celebratory ones. With its blushing hue, high natural acidity and bubbly mouthfeel, our Premium Cuvée Rosé has the hallmarks of both a versatile food wine and pure joy in a glass. The perfect pair to an oven-baked frittata, salmon blinis or seasonal fruit tarts, this sparkling Rosé will claim its place at the table, no matter the time of day.
Tastes like… berry nougat, fresh strawberries and baked sourdough
Pair with… homemade frittata with salmon, dill and goat's cheese
Serve at… throughout the day, starting with brunch!
2. A midday Moscato 
Moscato is an often misunderstood grape, discounted for being too sweet or too fruity. Yet in the hands of a talented winemaker, Moscato is pretty memorable: an approachable and easy-drinking white wine that's beautifully fresh with a soft musk aroma, and a delicate sparkling finish.
Tastes like… citrus sherbet and fresh green grapes
Pair with… creme-filled Easter eggs or a white-chocolate panna cotta
Serve at… midday onwards
3. A feast fit for Fiano
Fresh citrus, lemon blossom, and green apple are the hallmarks of great white wine, and our Winemaker's Series Fiano serves up nothing less. Made to be enjoyed while vibrant and young, this racy Italian style of wine is loved for its approachable palate and cool-climate acidity. There's a wonderful fruity richness, some nuttiness, and often a little floral lift of jasmine.
Tastes like… ripe pear, apricot and zesty lemon 
Pair with… chicken and leek pie, seafood or antipasto
Serve at… the main course
4. Our King Valley icon, Prosecco 
Its zesty, crisp flavours and delicate bubbles pair well with everything from sweet treats and salty snacks, to fresh seafood, fruit, and desserts. A crowd-pleaser for any festive spread, the pinnacle of our Prosecco range is our Premium Prosecco Brut NV; a single vineyard wine that's vibrant, refreshing and dry. 
Tastes like… green apple, citrus
Pair with… grilled mushrooms and prosciutto, fresh prawns, buttered popcorn
Serve at… late afternoons, early evenings